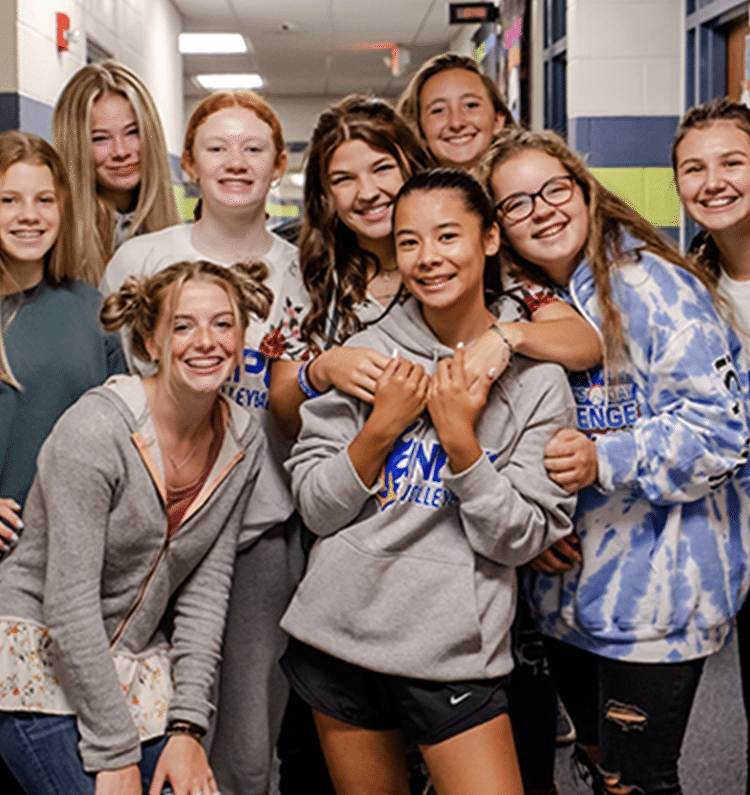 9th-12th grade

High School
9th-12th grade students at NorthPointe Christian High School are encouraged by Christ-centered relationships and a challenging curriculum to equip students for success at college, and beyond!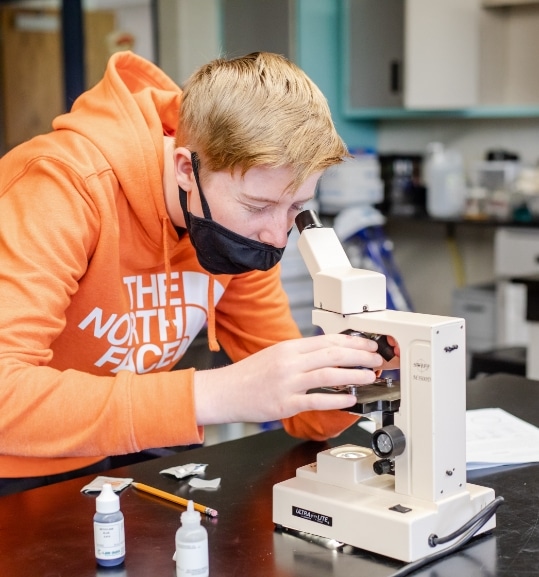 Preparing Passionate Leaders
Each day we have an opportunity to directly impact the life and character of each individual student here at NorthPointe Christian High School. This generation of young people will soon be leaders of the Church and their own local communities. It's always exciting to see a student mature, to see a heart given to God, or to watch a student accomplish more than they ever have before.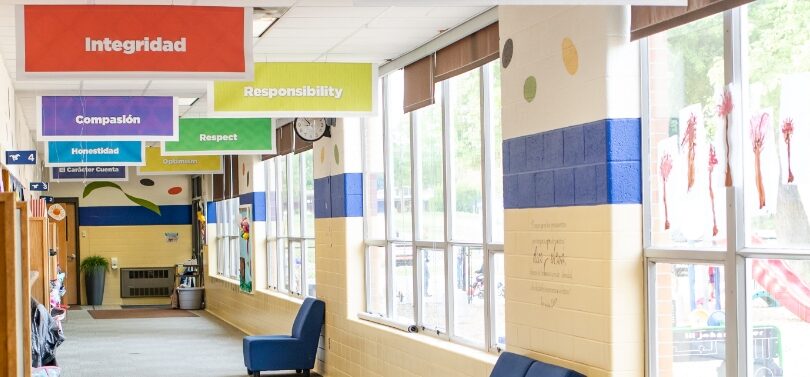 Shadow a High School Student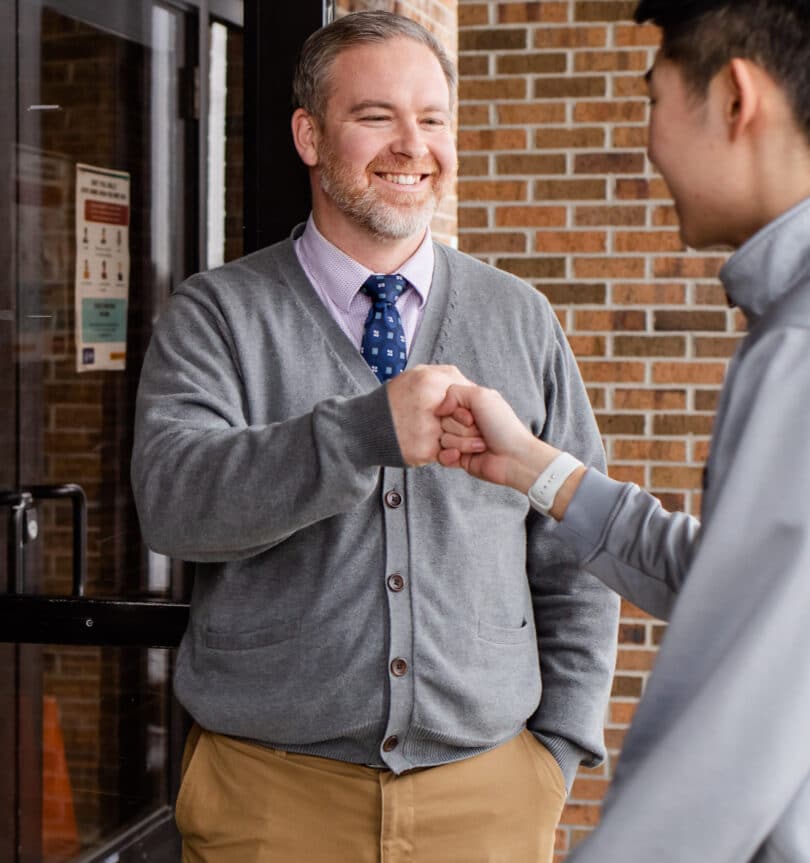 Principal's Corner

Tom Molenkamp

"There are two things that last forever: the Word of God, and people. I love NPC because of its commitment to the timeless truth of Scripture and because this community of people—from the teachers and staff to the students and families—has done so much to strengthen and encourage me through the years. What a blessing it is to be part of the NorthPointe family!"

-Tom Molenkamp, High School Principal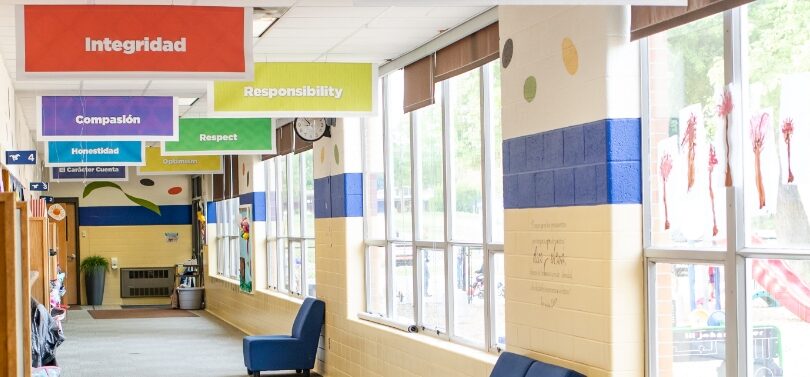 Big Picture Learning Program

Learning through Internships
"Thank you, NPC for teaching me essential tools that I continue to utilize every day in my Christian walk."

Angela B.

NPC Graduate, Class of 2016
"NPC has an amazing inclusive environment – and we couldn't be more pleased to be a part of it."

Michelle F.

NPC Parent
"The growth we have seen in our son and his walk with God in the few months he has been at NorthPointe brings me to tears of joy."

Diana K.

NPC Parent
Frequently Asked Questions
What is a typical schedule?

1st Period: 7:45 – 8:35 Elective or College Course
2nd Period: 8:40 – 9:25 Language Arts (4 years required)
Chapel: 9:30 – 10:00 Twice/week
3rd Period: 10:05 – 10:50 Math (4 years required)
4th Period: 10:55 – 11:40 Bible (4 years required)
5th Period: 11:45 – 12:30 Social Studies (3 years required)
Lunch: 12:35 – 12:55
6th Period: 1:00 – 1:45 Elective or College Course
7th Period: 1:50 – 2:35 Science (3 years required)
What sports are available?
Can my student try a new sport?

We encourage students to get involved and try new things during High School. Many students try a new sport for the first time; football, golf, cheerleading, and tennis are great sports to get involved in without experience. Our coaches help grow advanced athletes while also teaching students participating for the first time.
When does your Shuttle run?

The free shuttle runs to the Elementary campus from the Middle/High School campus each morning, and both directions in the afternoon. The Elementary bus departs middle school at 7:36 a.m. sharp. Students are advised to arrive by 7:30 a.m.
Middle School students can catch a bus to the Elementary directly after school. Elementary students arrive back at the Middle School at 3:15 p.m.
Do you offer hot lunch?

Yes, our High School hot lunch is homemade on site. Students can purchase items a la carte.
Can my student drive him or herself to school?

Yes, students of driving age can obtain a parking pass and transport themselves.
Do students remain on campus for lunch?

Yes, we require our students to remain on campus during lunch.
What denomination are you affiliated with?

NorthPointe Christian is a conservative, evangelical school with over 100 different churches represented in our student body.