Kindergarten-5th Grade

Elementary
Welcome to NorthPointe Christian Elementary! We understand the importance of these younger years as an essential time for developing spiritual, academic, and social growth. Our academically-focused environment includes authentic learning opportunities to set the foundation for a life-long love of learning.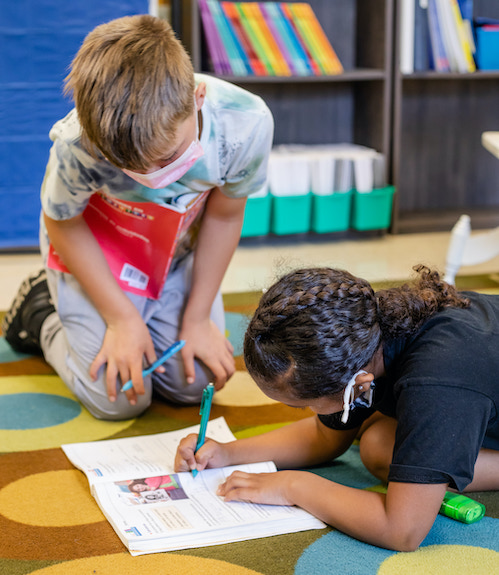 Building a foundation
We are excited to see how God works in and through our school as we stand together in Christ! We invite you to discover our NorthPointe Christian School Family – rooted in God's Word, guided by Christ's love, and committed to academic excellence.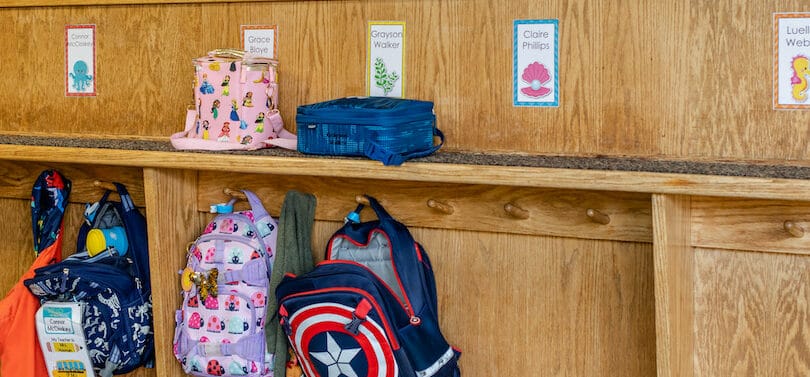 Schedule a Tour!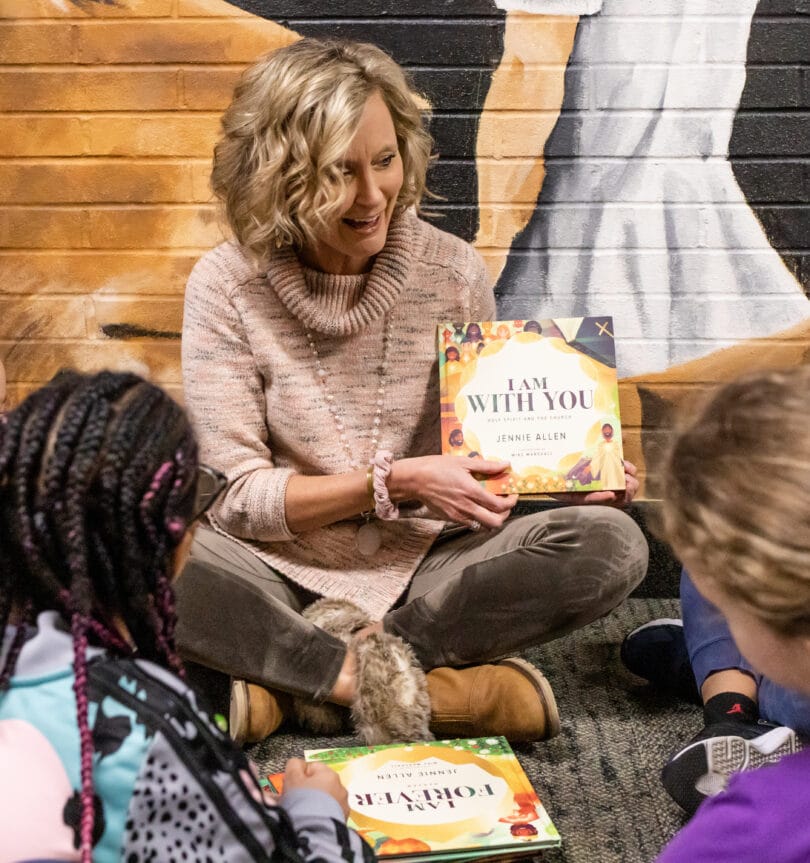 Principal's Corner

Karen Vanderberg

"NPC is my home away from home. Each day I get to be a part of a team who lives out our calling of equipping students to impact the world for Jesus Christ. We do this by cultivating a welcoming environment and a culture where God is glorified through how we treat each other and how we move forward in excellence of academics and biblical principles. There is nothing more fulfilling."

-Karen Vanderberg, Elementary and Preschool Principal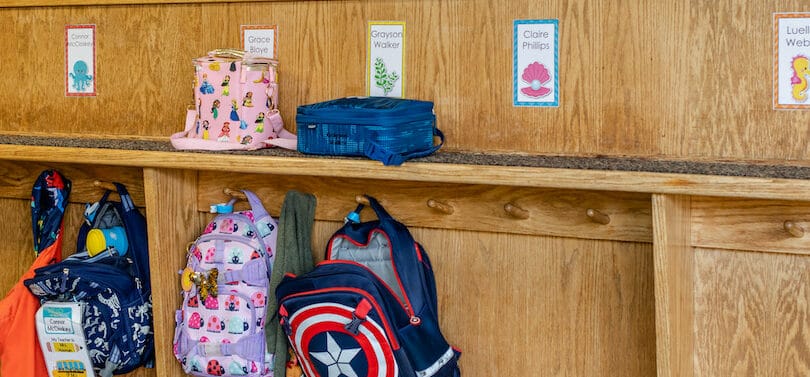 Spanish Immersion
"NPC has been the biggest blessing to our kids – and our entire family."

Michelle F.

NPC Parent
"We are so thankful for NPC! The teachers and staff walk alongside us, teaching and instilling God's truth and gospel in our children's hearts!"

Megan C.

NPC Parent
"We are so honored and grateful to each person who serves in the NorthPointe Christian community."

Erin & Joey F.

NPC Parents
Frequently Asked Questions
What's a typical Elementary day like?

Sample Elementary Schedule
(varies by classroom):

8:00-8:10 Morning work
8:10-8:30 Circle time
8:30-8:50 Language Art
8:50-9:40 Daily 5
9:40–10:00 Recess
10:00-10:20 Snack
10:20-10:40 Daily 5
10:40-11:15 Math
11:15-11:40 Lunch
11:40-12:00 Recess
12:00-12:20 Read aloud
12:20–1:00 P.E./Art/Music
1:00-1:45 Bible
1:45-2:15 Sciences
2:15-2:45 Computer time (or writing)
Pick-up, Drop-off, and Shuttle Procedures?

Please utilize the back loop for pick-up and drop-off. The right lane is used only for drop-off and pick-up. A greeter will welcome you and assist you when you pull to a stop. The left lane is for thru traffic/exiting only. Those in cars will need to stay in their cars until they reach the drop-off/pick-up zone and are helped by a greeter.

If you prefer to walk to the drop-off/pick-up area to gather your child, we ask that parents park on the streets or in the front parking lot and walk to the back of the building. There will be no pick-ups inside the building at the end of the day. You will only be able to pick up your child from the back loop. Your child will be waiting with their teacher and will be dismissed from here for safety reasons.

The free shuttle runs to the Elementary campus from the Middle/High School campus each morning, and both directions in the afternoon. The Elementary bus departs middle school at 7:36 a.m. SHARP. Students are advised to arrive by 7:30 a.m.

The Elementary bus arrives to the Middle School at 3:15 p.m.
Do you offer Before or After Care?

Supervised care, Colt Care, is offered before and after school at the elementary campus. Before Care opens at 6:30 a.m. and After Care closes at 6:00 p.m. Our licensed program is staffed by teachers and qualified child care providers. Students enjoy games, planned activities, outdoor play, and special parties and events throughout the year. Contact Kari Robinson or call (616) 363-4869.
Do you offer hot lunch?

Our Elementary campus offers hot lunch through Grand Rapids Public Schools lunch service. Free and reduced lunch options are available for qualified families.
What denominations are you affiliated with?

NorthPointe Christian is a conservative, evangelical school with over 100 different churches represented in our student body.