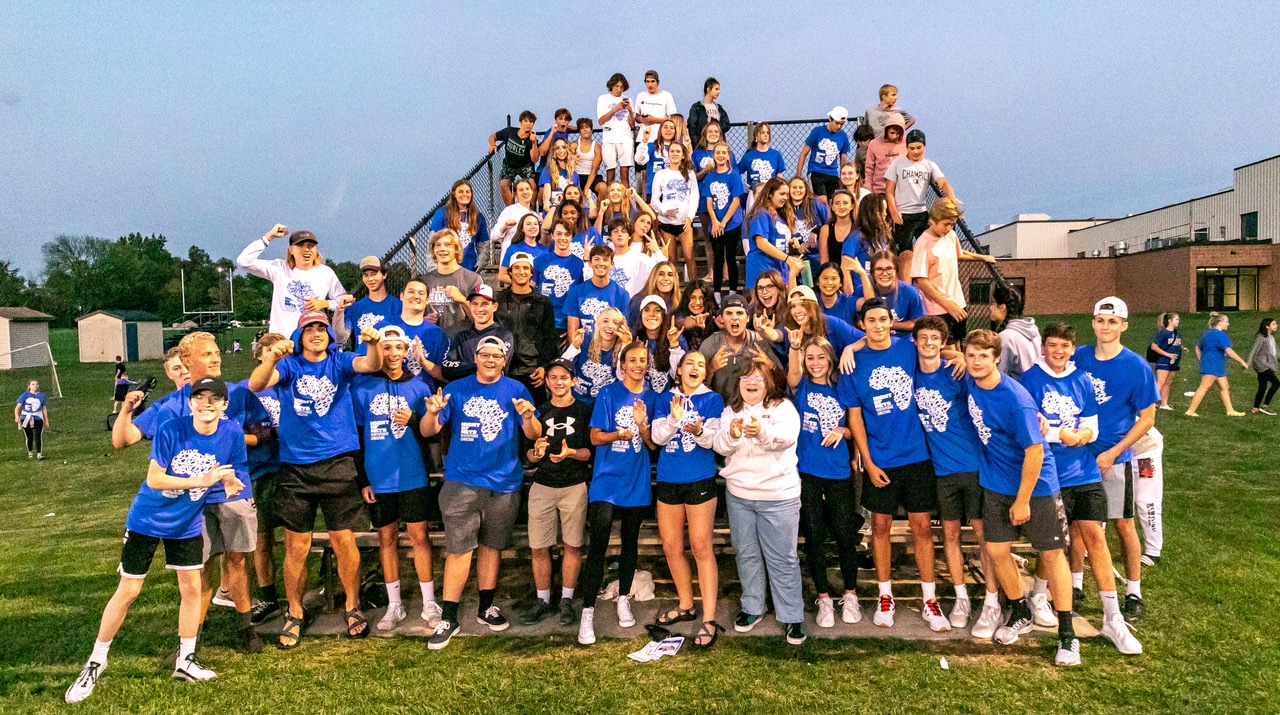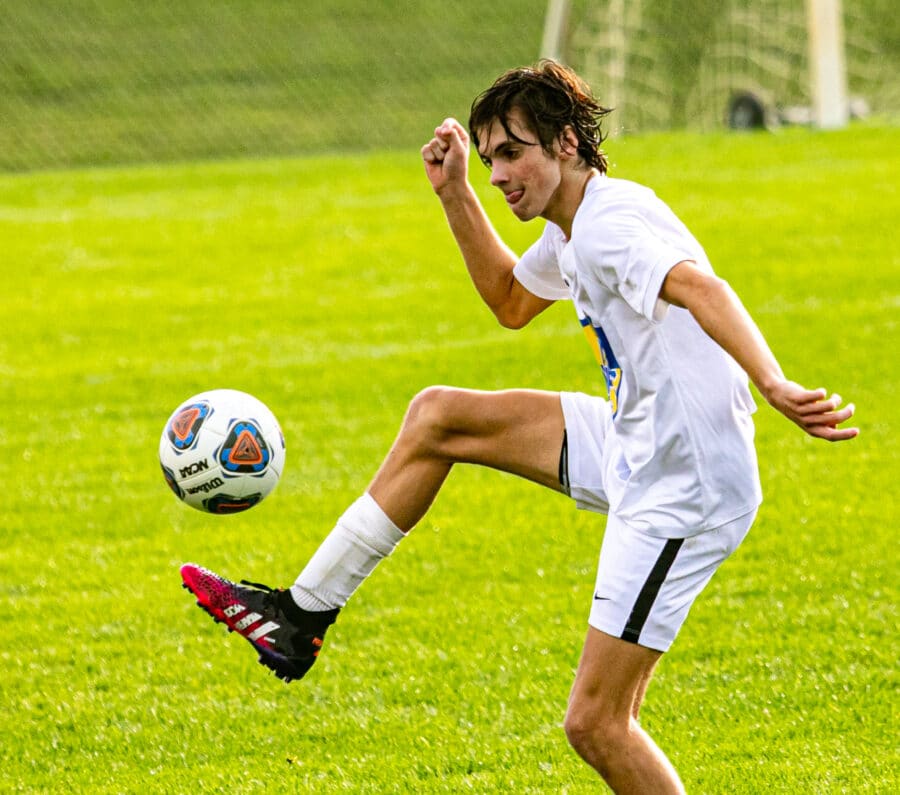 Why NPC?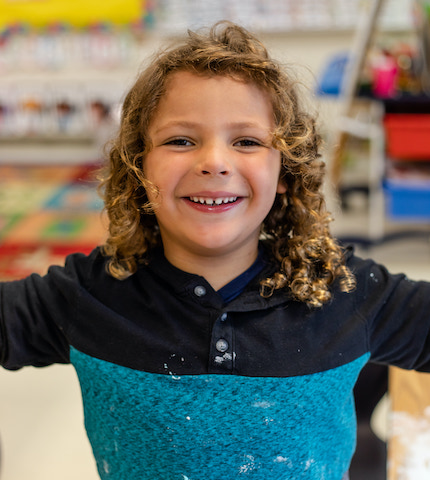 Welcome to NPC!
Your child will be known and loved at NorthPointe Christian. Our teachers have a passionate relationship with Jesus Christ. We enjoy seeing the transformation of a child from beginning to middle to end and are encouraged to see where God launches them into our world. Hear first hand from students and teachers why NPC stands out!
0 of our senior class is dual college enrolled
0 Christian churches represented in our student body
0 full time counselors to support students needs and growth
Grounded in God's Word
The Bible is foundational at NorthPointe Christian Schools. Faith touches every aspect of who we are and who we strive to shape your children to become. All of our teachers love the Lord. We give intentional time to biblical literacy through daily Bible classes and weekly all-school chapels. Students are encouraged to begin memorizing scripture from an early age through high school and beyond. At NPC, the Bible is truly weaved through every subject at every level. It's the very core of who we are!
At NPC, the Bible is truly weaved through every subject at every level.
"NorthPointe has been an extension of our family. We feel blessed to have the teachers, administrators, staff, and friendships we have developed here."

NPC Parent
"After our initial meeting and tour, it was very apparent that [NPC] genuinely loves and wants to help every single person who walks through their doors!"

Megan C.

NPC Parent
"NPC has affected who my kids have become…It was worth the investment."

Parent of NPC Alumni
"We truly have been so happy and blessed by Northpointe Christian – more than we ever thought …. and in so many ways!"

Suzanna

NPC Parent
Experience the Difference
We believe God has sculpted a unique atmosphere at NorthPointe Christian Schools where students' minds and hearts are being shaped into young men and women equipped to impact the world. Our education is viewed as a parent partnership between the school, home, and church. A parent-run school board, parent education nights, and a strong communication between teachers and parents all contribute to the vitality of our schools.
In addition, NPC's teachers bring our strong academic program to life. Our phenomenal teachers have an average of 12 years of teaching experience, are certified in their area of specialty, and are all committed Christians. More than that, our teachers are committed to developing the academic, spiritual, and emotional lives of each student.
Partnering with parents and teachers to make a lasting impact.
Values of NPC Education
Your child spends approximately 15,000 hours in school over the course of their lifetime. Few decisions are as valuable as how this time is spent.

Equipped for life after high school
At NPC, your child will leave with a solid education and with a biblical foundation. They will be equipped to use their gifts for God's glory and the skills to discern what's true and what isn't.

Caring adults modeling Christ
Students won't just hear about how to live a Christ-centered life, they will see it modeled around them by the teachers and staff.

Your child will be loved and known
The staff at NorthPointe Christian are highly relational. They love students and truly seek to build into and educate the whole child.

Cutting edge academics
Your child will have access to top-of-the-line educational opportunities as we continually grow our unique program offerings and educational opportunities.

Supportive Christian Community
Being surrounded by like-minded Christ-centered families, students, and teachers has a huge impact on students and parents alike. Our community is by no means perfect, but we consider ourselves a family.

Opportunities for Enriching Activities
From our full athletic programs, fine arts program, leadership opportunities, and much more, your child will have the opportunity to have a full educational experience.
Helping all students achieve their God-given potential
At NorthPointe Christian, we strive to provide differentiated inclusive Christian education for the glory of God. We believe that special education is a service, not a place; it is people and plans, not programs. NPC has a fully staffed education team in place to service a broad range of learning needs at both the elementary, middle school, and high school levels. Our Inclusion Model reflects our philosophy that students with unique needs learn best in the classroom environment with their peers.
In addition to classroom inclusion, qualified students may also utilize the Student Union resource room as a place to receive one-on-one instruction or other specialized accommodations.
Frequently Asked Questions
Is NorthPointe Christian accredited?

Yes, NPC is accredited through North Central Accreditation and Christian Schools International.
Are teachers certified?

Yes, NorthPointe Christian teachers are certified teachers.
What time is your school day?

NPC Preschool: 8:30 – 11:15 half day, 8:30 – 3:00 full day
NPC Elementary School: 8:00 am – 3:00 pm
NPC Middle & High School: 7:45 am – 2:35 pm
Are you affiliated with one single church or denomination?

No, NorthPointe Christian Schools' families and staff come from over 125 churches and many different denominations. Commitment to Christ is our unifying commonality.
Is NorthPointe affordable for my family?

NorthPointe Christian donates over $400,000 to families every year in tuition help. We invite you to investigate our tuition assistance options.
What does NorthPointe Christian believe?