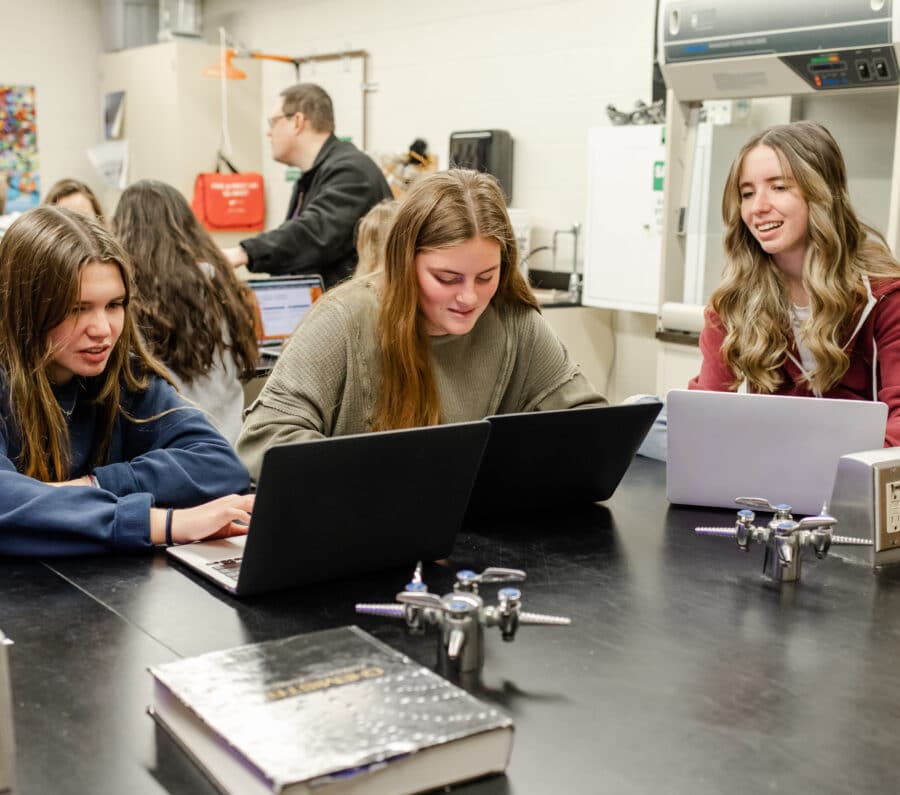 Academically Equipped

Ready for the Future

Jump To
Rigorous Curriculum
Earning College Credit
Support for all Learners
Spanish Immersion Program
NorthPointe Christian's academic programs ready our students to use their skills and make an impact for Christ.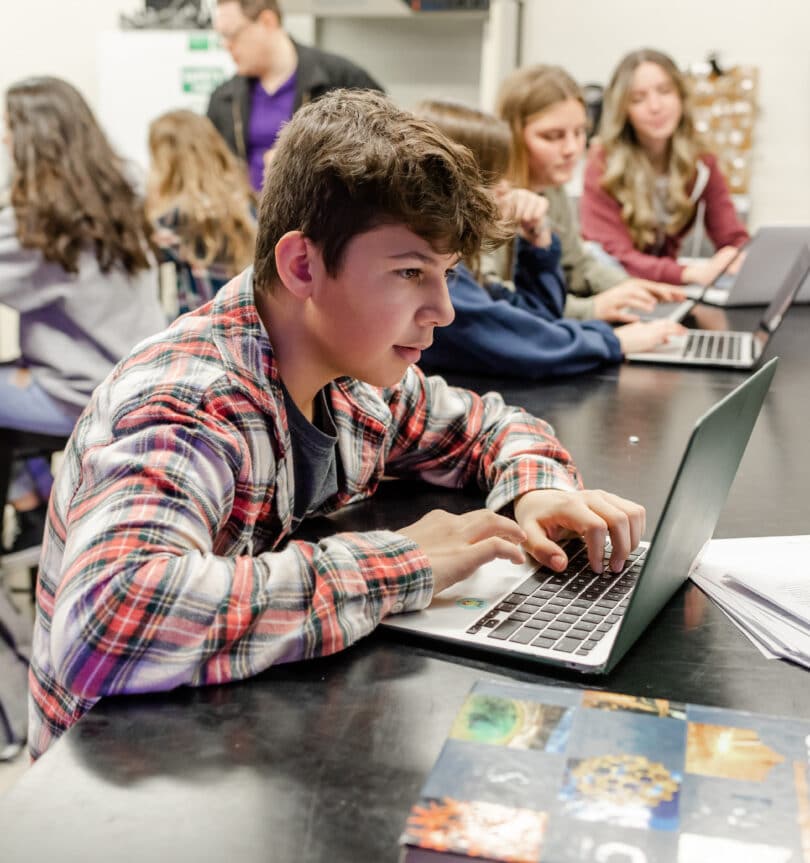 Rigorous Curriculum
Our rigorous and engaging curriculum prepares students for college. The vast majority of our students (approximately 97%) go on to earn a four year degree, using NorthPointe Christian as a solid launching pad. Other students gain a strong education from which to pursue a trade, enroll in military service, or launch into the mission field.
Our curriculum enables students to think critically and biblically, to collaborate, and to be creative. Teachers weave biblical principles throughout all of our courses.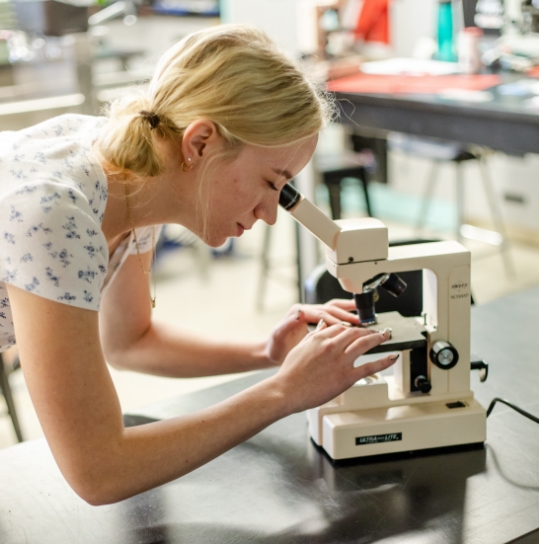 Earning College Credit
Beginning sophomore year, students have the opportunity to earn college credit. The majority of opportunities take place right on our campus during our seven period day, known as concurrent enrollment. College courses are taught from visiting college professors as well as thorough our own NorthPointe Christian staff who meet the university adjunct requirements.
A few of the many recent course options offered on our campus include Chemistry I & II, Fundamentals of Business, Introduction to Psychology, and History of Civilization.
In addition to conncurrent enrollment, some students take advantage of the many local colleges in our area, taking a dual enrollment course on a college campus.
Support
Support for all Learners
Our Educational Support Services Program and emphasis on inclusion are an integral part of NorthPointe Christian High School and an opportunity for us to practice our core belief that every individual is uniquely created by God. We embrace and support a wide variety of students and needs. Our partnership with All Belong Center for Inclusive Learning provides comprehensive consulting and psychological services.
NorthPointe's Educational Support Services teachers and paraprofessionals provide direct services to students as well as provide support and ongoing training to our general education teachers.
Our Support Services room, known as the Student Union, includes zoned spaces where the team serves any student needing tutoring, quiet study areas, alternative testing site, as well as other accommodation services.
A culture of welcome and belonging extends into peer groups. At NorthPointe Christian, we foster an environment where students are known and loved for who they are.
For some students, their educational experience includes transition planning where they are placed in a professional work setting that is supervised by our team to ensure a positive and effective outcome.
Spanish Immersion Program
High School Spanish Immersion continues towards our goal of graduating fully bilingual students who are "equipped to impact their world for Jesus Christ." This program is available for those who have previously been part of a Spanish Immersion Program. Our option of three yearly immersion courses supports students' language advancement and proficiency.
Immersion students have the opportunity of earning a Spanish minor by the end of High School through our partnership program with Cornerstone University. Students take four 3-credit courses designed specifically to help immersion students transition from high school to college and beyond. They also will have early access to advanced 300-level courses and personal tutoring with Cornerstone mentors and student tutors, allowing high school students to potentially earn a Spanish college minor.
"I would choose NorthPointe Christian Schools for my kids over again in a heartbeat."

Parent of NPC alumni
"Our children are so blessed to be a part of this incredible school family, I am so thankful to God."

Tassa

NPC Parent
"Our teachers pour their lives into our children. They not only teach them well, they also share spiritual truths with them to equip them for the world they face."

NPC Parent