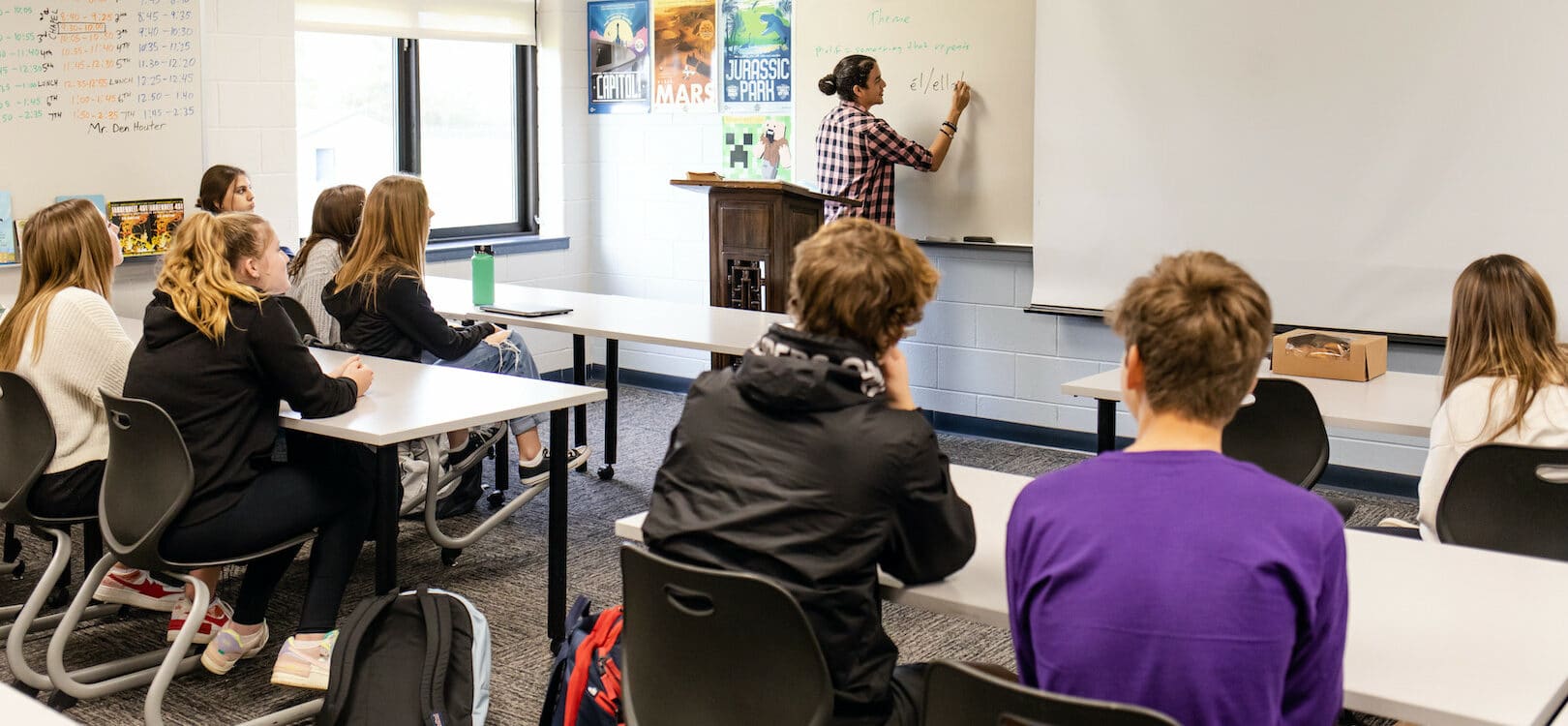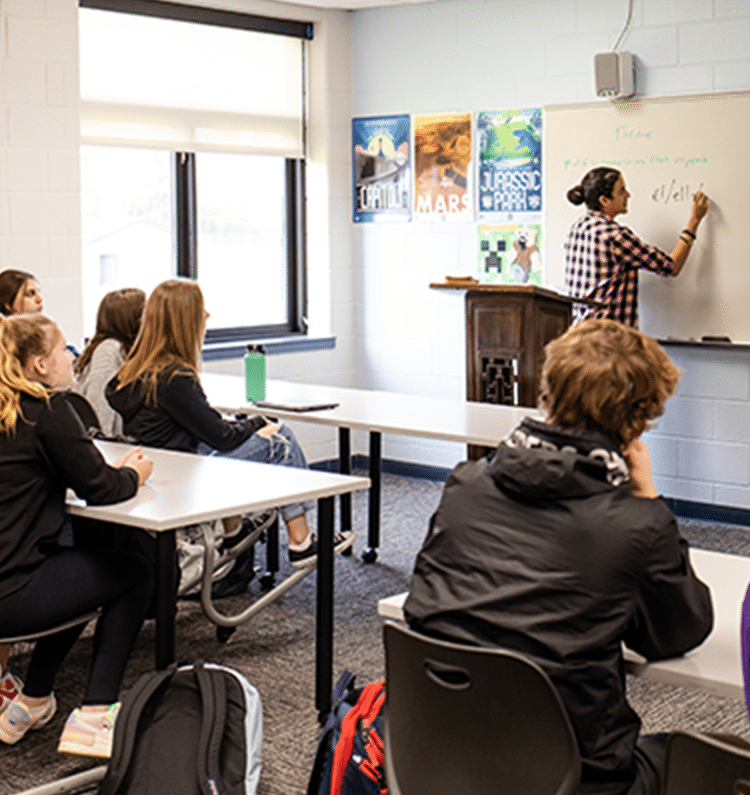 Middle and High School

Spanish Immersion

Jump To
Continue Spanish Immersion
Program Goals
Spanish Immersion Model
Spanish College Minor
Biliteracy Seal
We are committed to immersing students in the Spanish language and its various cultures in order for them to be better equipped to demonstrate Christ's love in our increasingly global community.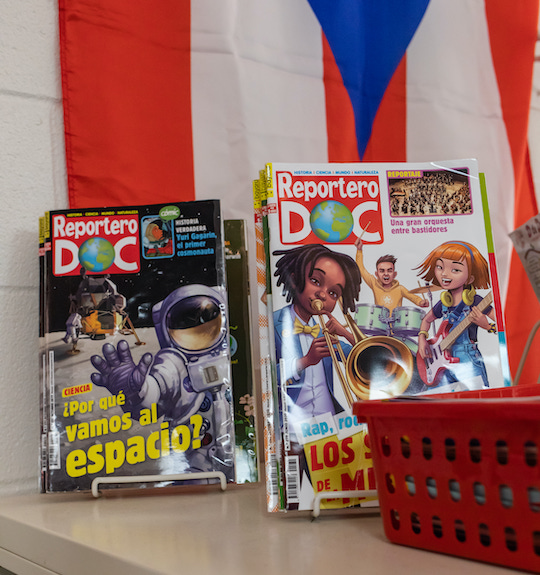 Continue Spanish Immersion
NorthPointe Christian's 6th- 12th grade Spanish Immersion program has a strong commitment to excellence and best practices in immersion learning. NPC will continue to use the expertise of add.a.lingua, whose model of immersion is based on thorough research and proven student outcomes. This program is specifically for students who have been part of a NorthPointe Christian's Spanish Immersion program or other immersion program since early elementary school.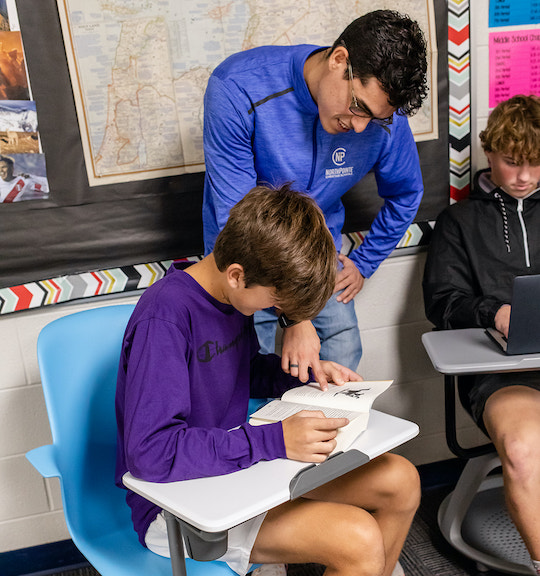 Program Goals
Ultimately, NorthPointe looks forward to graduating fully bilingual students who are "equipped to impact their world for Jesus Christ". Our three goals include:
Advance students' Spanish language proficiency
Deepen students' appreciation for Spanish language and culture in a globalized world
Build students' academic skills, preparing them to succeed in university level classes
Spanish Immersion Model
NorthPointe's Secondary Continuing Immersion Program builds on the current Preschool – 5th grade immersion model in a move to an English/Spanish split. Students will be with their English language counterparts for the majority of the day and take three courses in an immersion setting. These classes vary by year and grade level, but a typical schedule includes Bible, Language Arts, and Honors Spanish.
Spanish College Minor
Immersion students have the opportunity of earning a Spanish minor by the end of High School through our partnership program with Cornerstone University. Students take four 3-credit courses designed specifically to help immersion students transition from high school to college and beyond! They also will have early access to advanced 300-level courses and personal tutoring with Cornerstone mentors and student tutors, allowing high school students to potentially earn a Spanish college minor. Unique to NorthPointe Christian, these college-level classes are offered on-site at our high school campus!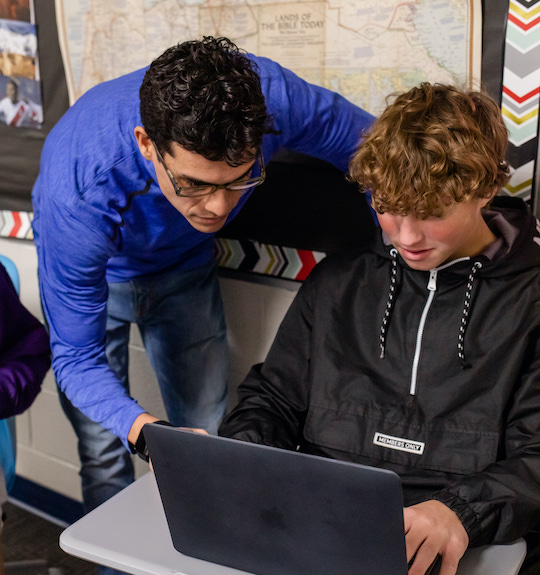 Biliteracy Seal
Immersion students can earn the Michigan Seal of Biliteracy on their high school diploma. Seal requirements include:
Completing a 1st -12th grade Spanish Immersion Program
A minimum of four High School immersion courses and participating in the Cornerstone Partnership program OR a minimum of six immersion courses
Pass the ACTFL's proficiency test with a score of "advanced low" or better OR Pass the AP test with a score of 3 or better