Blog


The 4 Loves of NorthPointe Christian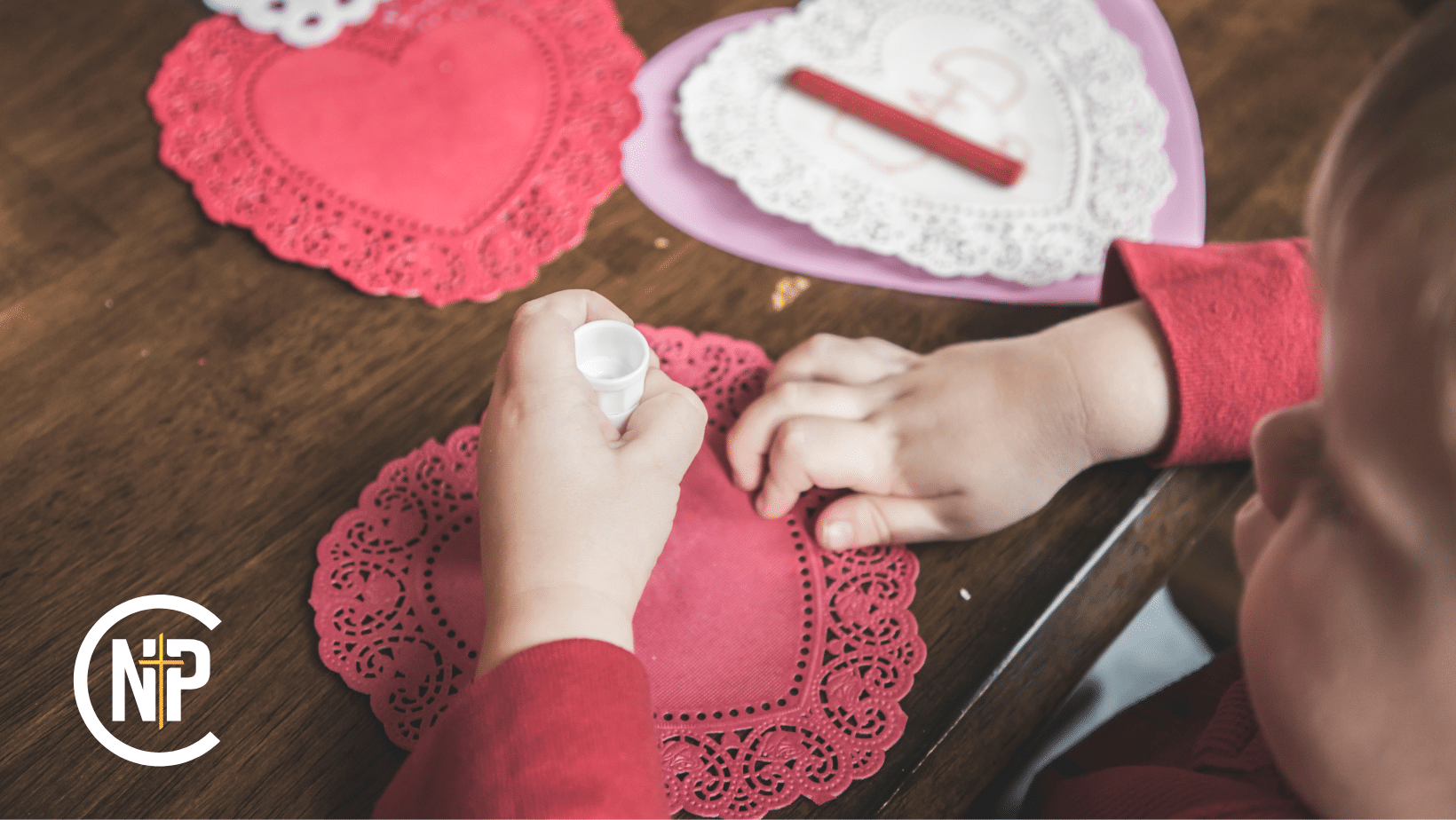 Back in my elementary school days, Valentine's Day was a big deal.  We kids drew names to give that boy or girl a "Will you be my valentine?" with a big red heart, exchanged on February 14. As adults today, a dad, especially, buys his spouse chocolates or roses with "Love You" on the card.
It's a love, the romantic kind, most of the time, "here today, gone tomorrow," good while it lasts.
At NorthPointe Christian School our teachers have love years, committed every day to express four loves. Our parents, too, in some form are expressing the same loves at home. Each year at the beginning, a leader explains the loves and reminds the staff occasionally to do it faithfully.
Love God.
"Love the Lord your God with all your heart and with all your soul and with all your strength.  These commandments I give you today are to be upon your hearts. Impress them on your children" (Deut. 6:5-7).  For teachers this is fundamental; it's a commitment that will bear fruit in the lives of students. The more vivid the love, the larger the harvest. It comes through a teacher's mouth, manner, and acts of encouragement and correction…just as the Lord does us: "God disciplines those He loves" (Hebrews 12:6).  Think of the effect of this love if parents are loving their children the same way at home.
Love Children.
"Everyone who loves the Father loves His child as well" (I John 4:1). I've known teachers who are experts in their subject areas but act as if their students are gallon buckets, pouring into them information without concern for these "neighbors." A student once said, "I don't care how much you know until I know how much you care." Loving children means "paying attention" to each one.  It's more than hugs. It's noticing Mary's hurts and Jon's playing a big part in the school's drama. Parents need the same love for their kids.
Love Learning.
O my people, hear my teaching….  I will open my mouth in parables…" (Psalm 78:1).  Sometimes teachers fall into the trap of blaming students for not learning.  At NPC we expect teachers to love making connections between the Word of God and the stuff they teach, e.g., that the planets twirl in their orbits because God created them that way or that He created language to make metaphors to "edify" (to build up) others.
Love Connections.
"We will tell the next generation the praiseworthy deeds of the Lord, His power, and the wonders He has done…" (Psalm78:4).  This love is crucial in teaching at NPC.  To be really effective, teachers must love to communicate the other three loves. Imagine your child saying, "You can tell my teacher loves God by her prayers." Or, "My teacher told me she saw me helping in a group." Or, "My teacher told us today that good students ask questions.
Hearts and flowers may be lovely on Valentine's Day. However, the four loves your children get at NorthPointe Christian School will affect their lives for good and likely forever. Check us out. We want to serve you…with real love.