news

Is My Child Kindergarten Ready?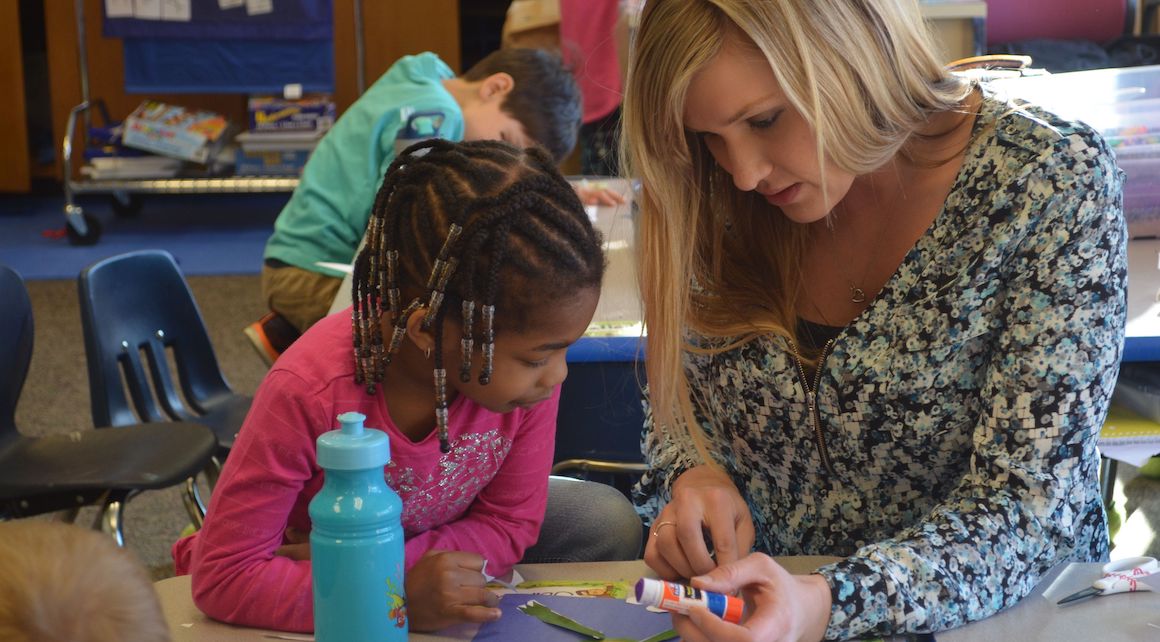 As parents start considering enrollment for next year, the big question for many becomes "Is my child ready for Kindergarten?" We recently interviewed veteran Kindergarten and Preschool teacher Julie Childers who offered her insight for parents entering this new, uncharted territory.
When parents ask you the big "Is my child ready?" question, where do you begin?
There are many factors for parents to consider, but there are a few things I check to help determine students' readiness:
Academic readiness signs:
Can he or she:
Write their first name?
Know all of the letters of the alphabet?
Know the sounds all of the letters make?
Recognize numbers to 10?
Recognize colors and shapes?
Emotional readiness signs:
Can he or she:
Sit through the reading of a book?
Follow basic directions?
Get along with peers?
Life readiness skills:
Can he or she:
Zip their own coat?
Take care of their own bathroom needs?
Is it as simple as checking off the list? What other things do you take into account?
It's not as simple as checking things off a list, but the list will help pave the way for success. Kindergarten is quite rigorous now, and students really do need to know all of their letters and letter sounds before walking into kindergarten.
As far as other factors, I've noticed something as simple as where children fall in the birth order makes a difference. For example, the babies of the family tend to have been doted on more than the others, and sometimes they benefit from waiting a year and growing in independence.
You mentioned Kindergarten being more rigorous. How have you seen Kindergarten change over the years?
Yes, Kindergarten has changed quite a bit over years; reading is a huge focus now along with basic math skills that a decade ago were not the focus. It is definitely more rigorous than when I first started teaching, but I find that most children are able to rise to the occasion when we give them high expectations. Most kids desire a routine and schedule, so Kindergarten is great in providing that structure for students to learn.
If parents decide their child isn't ready, do you recommend they stay in Preschool or enroll in a Young Fives Program?
Young Fives is a great option for the student that has been in preschool a couple of years but is not quite ready for Kindergarten. Young fives is a melding of Preschool and Kindergarten where students can ease into basic math and reading skills. This option is disappearing in many areas, which is unfortunate, as there are many children who benefit by spending an extra year preparing for Kindergarten.
What about Three-Day Kindergarten versus Five-Day Kindergarten?
Three-Day Kindergarten is another great option to ease students into the rigor of Kindergarten. This option is especially valuable for the child that shows academic readiness but may need more time to emotionally adjust to the long days of Kindergarten. If a parent is home, there is definitely value in the child continuing to be home with the parent a couple of days a week. If a parent works and utilizes daycare, I usually recommend the child shift from daycare to full time school.
What can a parent do to help ready their children?
There are rich benefits to the time parents spend with their children. Involving children in everyday activities such as going to the grocery store and counting the bananas as you buy them, visiting the library, reading together, or cooking together provide a huge benefit to learning that we too often dismiss. These real world experiences lay the groundwork for curiosity and a love of learning.
Julie Childers is currently a Kindergarten teacher at NorthPointe Christian Schools, where her own children attended.