Tricia VanderKodde
Elementary PE Teacher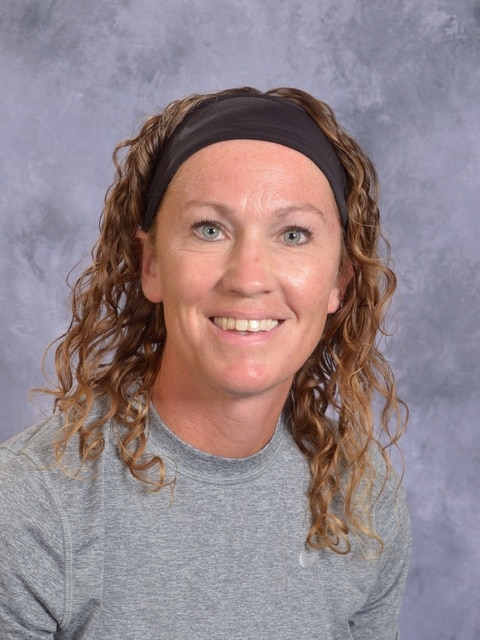 Email: Send A Message
Year Start At NPC: 2003
I enjoy watching the way movement and sports bring so much joy and excitement to kids. I love helping kids navigate the highs and lows of competition and sports. At NPC, I have the opportunity to help show students what it looks like to participate in sports while still honoring God.
Faith & Life
Bio

Tricia VanderKodde played basketball and soccer at Calvin University and started teaching at NPC right after graduating. She also has coached basketball and soccer at NPC. She loves sports and enjoys teaching PE to all of the different ages from Kinder to High School! Her three children also attend NPC. Tricia spends most of her free time at her children's sporting events, but when she has free time she enjoys running, cycling, playing soccer, and reading.
Statement of Faith

I love teaching sports.  I love teaching about the body and how it works.  Most importantly I love the Lord.  I am so blessed to be able to combine my love for teaching Health and Physical Education and my love for God while teaching at NorthPointe Christian.  It took many wins and losses, bumps and bruises, sweat and tears in my life to finally realize that sports and health can be a way to worship my Lord.  I feel honored and called to show my students how health and sports can be a way to give glory to God.

At NorthPointe Christian Schools, we center our teaching around mandates from the Bible.  We use these mandates as a backbone to our teaching philosophies.

In the love mandate, we are called us to show love and compassion not only to our Lord but also to our neighbor.  In regards to PE, it is difficult and challenging to always show love and compassion to the "enemy."  I am committed to teaching my students that competition is not the enemy but instead a challenge in which we can worship God while trying to succeed.  We are also called to show the same love and compassion to our teammates in PE.  I believe teamwork and sportsmanship are honorable ways to glorify God while in competition.

The image mandate calls us to be good stewards.  Our bodies are temples, and we are called to take care of this gift from God (1 Corinthians 3:16).  It is my responsibility to give my students the skills and resources necessary to be healthy.  By learning about the body, how it works, healthy foods, and harmful substances in Health, my students will be more informed and have the knowledge to be healthy and make wise choices.  By learning about a variety of sports rules, sports skills, and fitness in PE, my students will be better equipped to take care of their bodies through exercise and recreational sports in the future.