Tom Molenkamp
High School Principal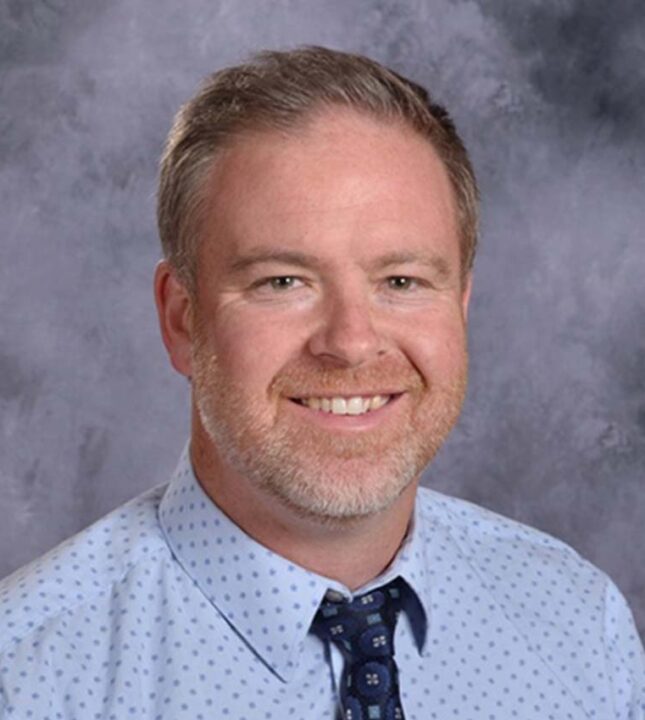 Email: Send A Message
Year Start At NPC: 2010
There are two things that last forever: the Word of God, and people. I love NPC because of its commitment to the timeless truth of Scripture and because this community of people–from the teachers and staff to the students and families–has done so much to strengthen and encourage me through the years. What a blessing it is to be part of the NorthPointe family!
Faith & Life
Bio

Mr. Molenkamp is a graduate of Wheaton College where he earned a degree in History/Social Science and Secondary Education with a minor in Bible/Theology. His time teaching and coaching in a small Christian high school in Chicago gave him a great introduction into the beautiful learning opportunities afforded by the intersection of faith and academic content in high school classrooms. It also gave him his first opportunity in school leadership. Mr. Molenkamp has taught a variety of courses, including World History and Geography, Economics, Government, Weight Training, and Current Events. He has also served in a variety of administrative roles. He has three wonderful children at NorthPointe Christian, Abigail, Benjamin, and Noah, and has been blissfully wed to Sarah since 2009.
Statement of Faith

I believe that, as the old hymn says, this is my Father's world.  God made the earth and everything in, but in a special way He imparted something of His own nature into humanity, who He loves, who He cares for, who He sent his Son for, and who that Son died for on the cross.  In Jesus Christ's death and resurrection, we have the most important person, circumstances, event, and narrative in all of history, through which everything else historical, philosophical, religious, and cultural must be seen.

World History is the study of Our Father's world and our place in it.  In this course, students will be challenged to understand the many people, events, and developments that have shaped the development of our culture, our civilization, and our modern world.  Necessarily, this will include defining these terms by way of comparison (what is "civilization" and what is not, what is "modern" and what is not).

Additionally, I challenge students to discover how universal the modern American experience really is–which aspects are part of every society in every time and which are uniquely for "such a time as this"–in order to better understand their place in this world.  I want students to experience a variety of cultures, religions, philosophies and worldviews in order to trace the development of ours as well as contrast many others to ours.  Students will attempt to draw conclusions about Providential guidance throughout history without developing an unbiblical sense of betterness than people from other cultures, places and times.  I will endeavor to appropriately represent unfamiliar cultures, philosophies and religions without the inherent biases of our shared experience which are so common.  History affords a special opportunity to step outside of one's own existence and make connections, evaluate decisions, draw moral conclusions, and discover effects.  In this my students (and I) better understand our world, our selves, and our neighbors (near and far).  All of this is in effort to better understand how God has shaped us and our neighbors (near and far) in His image and how He, by grace, desires a relationship with us. This exemplifies the mandate to "love" others.

Finally, the "mission" and "caretaker" mandate are better understood through the study of geography, which is included in this world history course.  Once my students understand what our world is like, what our relationship is to it and to others on it, we can begin to address how we spread our faith.  Also, once we understand our world and our relationship to it and to others on it, we can work to discover how civilize it or "subdue" it (and how we have in the past).  Students will be challenged to relate to the other peoples, nations, and creatures with whom we share this space and grapple with how the gospel dictates that we must live towards them.

In the years' final project, students will be choosing a modern world issue (AIDS, genocide, global hunger, nuclear proliferation, economic instability and uncertainty, etc.) and examining it from at Biblical-Historical perspective, including an explanation of best responses or next steps to eliminate, correct, or bring justice to the situation.  In doing so, students will specifically be challenged to love, to care for, and to demonstrate the gospel in a world that desperately needs those three things.