Terri Alexander
Middle School Science Teacher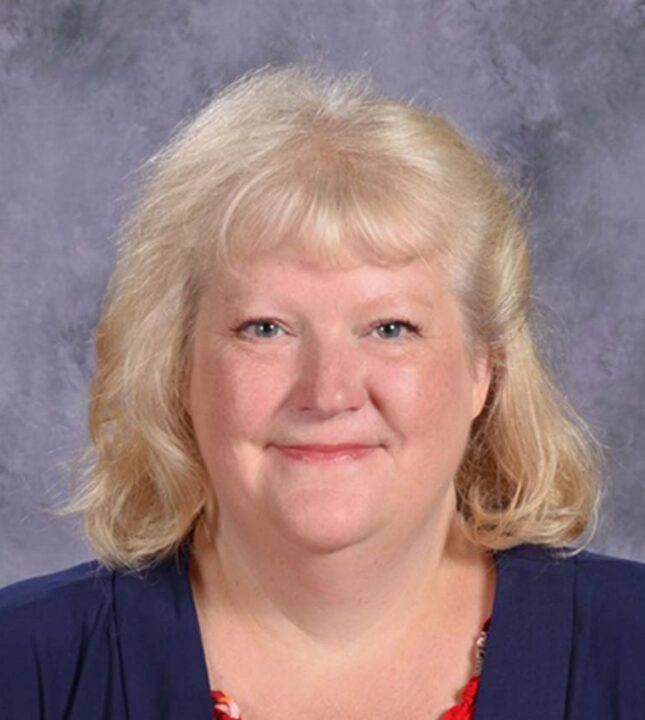 Email: Send A Message
Year Start At NPC: 1992
I love working at NPC with the Middle School. It is exciting to watch and help the students mature if life as well as their faith. I love to show how God is involved in the big picture as well as the tiny details of everything in creation. You can't look at how the world works without seeing God's handiwork, which is why learning science is great!
Faith & Life
Bio

Mrs. Alexander graduated from Cornerstone University and has taught at NPC since the beginning of her career! She loves working with Middle School students and loves watching students learn new concepts. She was born and raised in the Flint area. Mrs. Alexander lives with her husband and college-age son. Both her son and daughter are graduates of NPC. In her spare time, Ms. Alexander enjoys reading, gardening and her two cats.
Statement of Faith

Here at NPC, we as teachers want the students to "impact their world for Jesus Christ."  As a way to achieve this goal, we want to teach 3 biblical mandates to the students.  First we want them to develop a love for God and their neighbor.  Second, we want them to "go and make disciples, teaching them to obey everything I (Jesus) have commanded you."  The third mandate we want to impart to our students is to be a caretaker of creation.  Since ecological principles are often taught in science, I will not address this mandate.

Being a science teacher, the first mandate seems easy to display.  One author put it this way, "Because everything was created to bring glory to God, the study of anything in creation should provide glimpses of God."  We  know this statement is true because of Romans 1:19-20.  Since what may be known about God is plain to them.  For since the creation of the world God's invisible qualities – his eternal power and divine nature – have been clearly seen, being understood from what he has made, so that men are without excuse.  Scripture tells us we can know God (which should prompt us to love him more) by looking at his creation.   So how do we do that in science?  I teach Earth Science and Life Science and will give an example from each.  First, in Earth Science, we talk about atoms being the basic unit of matter.  Atoms make up elements, which make compounds, which make minerals, etc…  When we start teaching atoms I use Colossians 1:16-17 as a key verse.  For by him all things were created: things in heaven and on earth, visible and invisible, whether thrones or powers or rulers or authorities; all things were created by him and for him.  He is before all things, and in him all things hold together.    We learn about how atoms are held together (yet in reality God holds all of them together).  We talk about what would happen if God would let the atoms come apart (fission) which leads us to discuss God as not only Creator but Sustainer.  At the end of the chapter I have the students respond to this question "What more do we know about God because we know about atoms?" Common answers are God is a great designer (he put the atoms together).  God is really powerful.  God is smart (which does line up with Romans 11:33)  Oh the depth of the riches of the wisdom and knowledge of God! How unsearchable his judgments, and his paths beyond tracing out!  The more we know about God, the more in awe of him we should be, thus prompted to worship and adore.  Life Science can also show us about the character of our God.  One of the activities that many students look forward to, and others dread is the dissection of the frog.  We go over reasons why we would dissect an animal.  Since God is our designer/creator he has made many similarities in creation.  Thus many parts of the frog are homologous to a human.  We give God praise that we can start learning about our anatomy by looking at the insides of a frog.    I will praise you because I am fearfully and wonderfully made; your works are wonderful. Psalm 139:14a

The first mandate includes loving our neighbor as one's self.  In Earth Science, we talk about many natural disasters.  Specifically, earthquakes, volcanic eruptions, tsunamis, hurricanes, tornadoes, and other weather related disasters.  We stress it is our responsibility to help people who are suffering.  We key in on the idea in Matthew 25:40 The King will reply.  I tell you the truth, whatever you did for one of the least of these brothers of mine, you did for me.    The year Hurricane Katrina hit we put this idea into practice and I challenged the students to bring some of their own money for International Aid (located in Spring Lake).  Many kids took this to heart and our middle school which was roughly 100 kids raised close to $1,000 for relief work.  We also talked about what we could do for people if we didn't have money to give.   One of our topics in Life Science is diseases.  We know that from the fall of man until the time we are with Christ, mankind will be afflicted by disease.  Yet as we learn about the diseases we want to learn compassion for people who are affected by the disease as well as understand that God has given us minds to use to research diseases.  As we research and learn we can also cure.  We can love our neighbors by finding ways to stop AIDS or malaria, etc…

With the second mandate,  I focus on the obedience of the Christian.  In Earth Science one of our topics is volcanoes – a volcanic eruption is never a surprise.  Geologists can measure steam, growth of the mountain, and count the number of earthquakes to predict when a volcano will erupt.  We then make analogy to warning signs and judgment.  God did not send judgment on his people without warning.  The prophets are full of warnings to Israel about what would happen to them if they did not repent and change their ways.  I end the section asking about warning signs in the life of a Christian.  How will we know when we are not obeying?  Does God still give warning signs?  In Life Science we also use science as an analogy for how a Christian should live.  We study about 4 organic molecules.  They are:  carbohydrates, lipids, proteins and nucleic acids.  They have specific functions.  Once students know what these do for our bodies, we make spiritual application by making an analogy.  Each time it comes about a bit different, but usually it ends up something like this:  Carbs are like reading the Bible and praying to energize your life (Josh 1:8), Lipids are like memorizing verses for use later in life (and I do stress that it is much easier to memorize when you are a teenager than when you are older) (Psalm 119:11).  Proteins are like works you do for your church (Eph. 4:11-13) and nucleic acids are like recognizing that God is in control of our life (Isaiah 46:10-11).

I hope you can see from this statement that we truly want your Child to receive a Christ-centered education.