Spencer Terpstra
School Counselor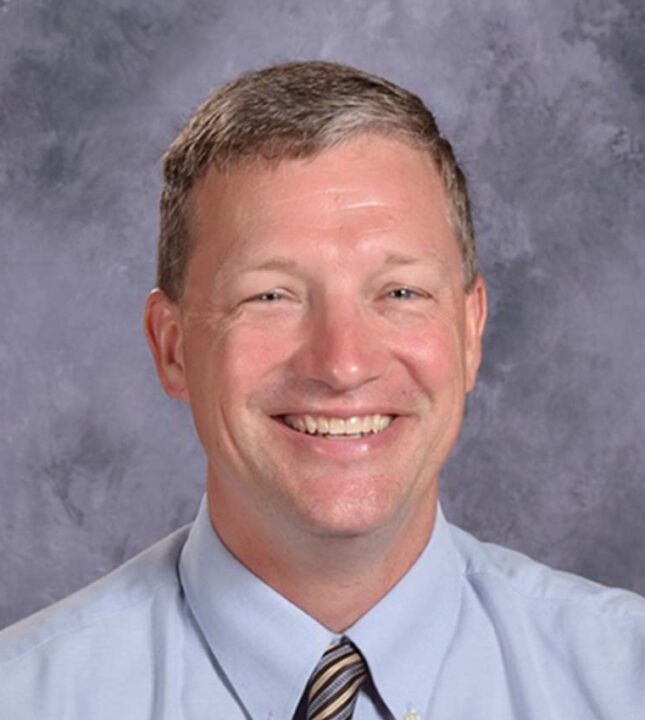 Email: Send A Message
Year Start At NPC: 2019
I love being able to talk about God with anyone that I meet at school, and it is really great to hear how students are making time to intentionally spend in prayer and Bible reading outside of school. Having the opportunity to lead a middle school small group and a high school discipleship group are the best parts of working at NPC, because it allows me to get to know the students better and to have more opportunities to speak into their lives and relationship with God.
Faith & Life
Bio

Mr. Terpstra graduated from Spring Arbor University and has been a school counselor at NPC since 2019. He has worked as a school counselor in Florida and in Michigan prior to starting at NPC. He enjoys working with middle school and high school students, and desires to see each student succeed to the best of their ability. Mr. Terpstra stays busy watching his kids play sports. In his spare time, Mr. Terpstra enjoys walks with his wife, reading, and running.
Statement of Faith

I am very excited about my role as a counselor at NorthPointe Christian School.  To be able to talk with the students about their relationship with Jesus at any time, and how that impacts every aspect of their lives, is a blessing.   My own relationship with Jesus continues to grow, and I am learning more about Him each day. Daily devotions and prayer are a wonderful way for me to start my day, and attending chapel twice a week is another additional benefit to working at NorthPointe.  I love to worship through singing, and to hear several hundred students singing at the same time is a little bit of heaven here on earth. To work at a Christian school is a gift because I can talk openly about Jesus and how He impacts my life. I can pray with and for students, something that I do not take for granted. Weaving the three mandates into my daily interactions with the students, staff, and parents is very important.

I strive to love God with all of my heart, soul, mind, and strength, and I want the students, staff, parents, and visitors to witness that when I converse and interact with them.  I also want to love my neighbor well, in practice. In every interaction, I want people to see that I love God and them too.

I am a disciple of Christ, and I want each student to understand that too.  The students who have professed their faith in Jesus are disciples too, called to tell others about God's gift as well.  Each student is on a different part of his/her faith journey; I play a part in that journey too. Continuing to encourage them on that journey is an important part of my time at school.  Challenging them to draw closer to God is part of discipleship too. As the leader of a discipleship group, I want the students in my group each school year to see that my faith is important, and I desire to see their faith grow as well.

Each student, parent, staff member and visitor is made in God's image. I marvel at the way that God made each one of us with unique gifts. Helping the students understand how God has gifted them will allow them to use those gifts in service to him.  I will talk with the students about their gifts, and work with them to understand where God is calling them. The next step after graduation will look different for each student, but I want each one of them to know that God has a plan and a purpose for his/her life.