Marcela Tainter
1st Grade Spanish Immersion Teacher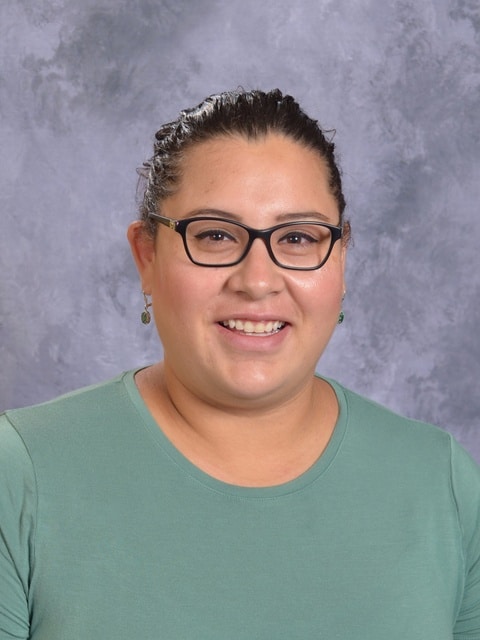 Email: Send A Message
Year Start At NPC: 2014
NPC became my family when I moved here from Mexico. I am always excited and happy to go to work because I have met people with the same passions which I have such as loving God, teaching, languages, and helping others.
Faith & Life
Bio

Sra. Tainter started giving classes when she was just 15 years old, helping a senior teacher in an adults program to teach them to read and write. Her mom was the principal and the teacher was retiring so they needed someone to take her spot. Sra. Tainter came from a family of teachers, so she grew up always wanting to be like her mom, definitely the best teacher she knows. Her mom received recognization for 'Best Teacher' of her state (in Mexico). She got to meet the president in that time. Sra. Tainter wants to be like HER! Dedication and effort can help you get wherever and whatever you dream.
Sra. Tainter studied International Business in Mexico. She knew she was moving to U.S. and it sounded like a career she could use in the future (but God has His plans!) She got her Childhood certification in the U.S. and worked towards her Bilingual Education Certification for Elementary school.
She loves learning and tries to innovate and find the best practices to help her students.
She is originally from Tepic, Nayarit, Mexico. It is only 30 minutes from the Pacific Ocean so, naturally, she loves the beach.
Sra. Tainter enjoys reading books, watching movies, learning and helping others. She considers herself a workaholic in a good way! She has a passion for teaching and learning.
Statement of Faith

The Love Mandate: "Love the Lord your God…. Love your neighbor as yourself" (Matt.

22:37-38). In my first grade classroom, we focus on this mandate because my students start to think about things before making decisions.  We talk about how we want to be treated and that leads to the way we need to treat others. I want children to learn that friendships are not something they can control by themselves, but are actually relationships between people, including emotions and acts. We learn how to control these feelings to make sure everyone is heard.  Every morning we have circle time where we check how everyone in the class is feeling and give them time to share. I love this time for my students to connect with each other.

The Mission Mandate: "Go and make disciples…teaching them to obey everything I have

commanded you" (Matt. 28:18-20). In my class, we focus on what it means to be a missionary, even when they are in first grade. I help them see that telling people about Jesus is for all followers of Jesus, not just adults. I start equipping students to believe in themselves and be bold and full of faith. I teach them how some little act of faith is huge in God's eye when it is done with faith, love, and passion. Every day we have Bible class but also use teachable moments in our classroom to follow what God commands us to do. I want all of my children to grow in their relationship with Jesus Christ and be able to share that with people around them.

The Image Mandate: "Let us make man in our image…. Be fruitful…fill the

earth…subdue it…rule over every living creature…" (Gen. 1:26, 28). Every day I want my students to know that I love them and that are special because God made them in His image. I teach them that is true in their moral, spiritual and intellectual nature. When we are learning something new, I tell them, "We can do hard things." For example, learning double-digit additions is not easy, but with practice they will be experts because they have special qualities that God also has. When we do a craft, we talk about how God is creative. He is an artist because he made everything beautiful.  We, also, made in His image, can make something beautiful. Practically everything we do in our classroom shows that we are made in God's image.  I say often, "Isn't God amazing and wonderful!"