Kim VanHaitsma
1st Grade Teacher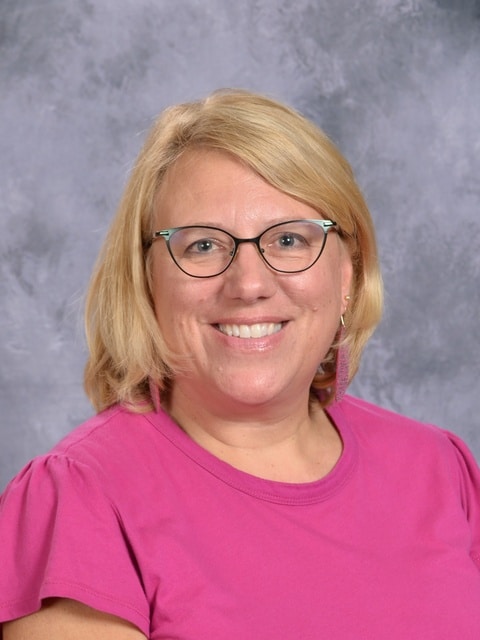 Email: Send A Message
Year Start At NPC: 2022
Being back in a Christian School where I can share with my students God's Awesome creation and redemptive plan through Christ is an answer to many years of prayer. I look forward to helping and showing my first graders the Way that offers them truth, life, purpose and hope everlasting. It is quite a privilege to be able to share this freely with my students at NorthPointe Christian.
Faith & Life
Bio

Mrs. VanHaitsma is a West Michigan native that graduated from Calvin College and attended various other Universities since her inclusive teaching career began in both Special and General education. Since she was young, she dreamed of being a ballerina, ice skater, actor, secretary, accountant and nurse but chose teaching because all the previous dreams could be fulfilled or acted out as a teacher with those she loved, children. Mrs. VanHaitsma loves helping and watching students find joy in learning and growing. She lives with Mr. VanHaitsma, Todd, and her two oldest children Kate and Adam and their many pets. Her youngest daughter, Anna, and her pet bunnies live in Kentwood while she attends college to be a nurse. Mrs. VanHaitsma loves to read or cross stitch but takes any opportunities with her husband or friends to get outdoors to tour, bike, hike or kayak.
Statement of Faith

From my first days as a student teacher in Grand Rapids to teaching students with special needs in Kalamazoo, Grand Rapids and then on to Jenison and Hudsonville, I have loved children and loved sharing with them the awe of the created world around them. As I write this, I am grateful for the Christian training and instruction I have received from not only my parents but also from many others who have surrendered their lives to Christ and encouraged me in my walk toward and with Him.

Now at NorthPointe Christian, I consider it a gift and privilege to be able to bring and share God's truth daily with my students and fellow staff members. Since the day I felt God calling me to teaching, I am humbled by the challenges and blessings that God's calling has brought to me through children. He has awed me with the hundreds of ways my students have and do display His image. That includes the talents and gifts of the colleagues I have worked with at other schools and now share life with at NorthPointe Christian School.

God has seasoned me through a life filled with joys and hardships. Through them, He has made me aware of needing His forgiveness even as I received and daily receive His love and undeserved blessings. God has shown me that His healing brings hope, peace and joy. From these experiences, I deeply desire to share with those I teach and meet how much God loves them, how much His Son Jesus wants to bring them hope and a future through repentance of sin and acceptance of salvation through Him and how powerful His Spirit can motivate and empower them.

As I mentioned previously, my daily encounters in the classroom and the challenges and excitements of seeing God work in each student individually is a continuous source of joy to me. Helping children see and better know God through the patterns He has created in numbers and seasons, the rhythm of letters and words, as well as in the order and peace only He can provide in the seemingly uncontrolled events in life, are a continuous challenge and delight for me. May I learn and be awed, through God's strength, with my students!