Julie Childers
Kindergarten Teacher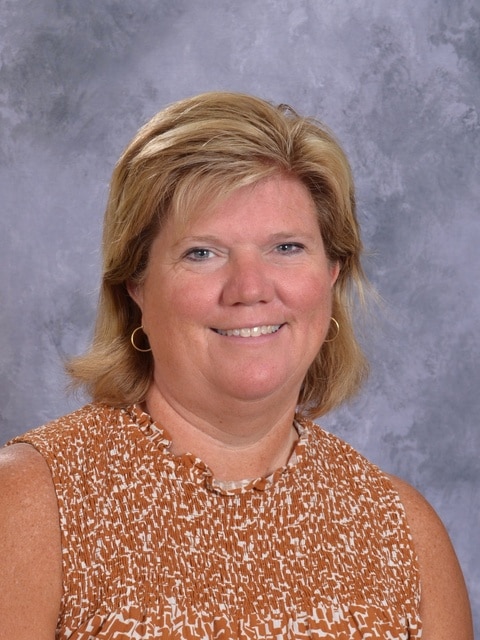 Email: Send A Message
Year Start At NPC: 2005
I enjoy sharing the love of God with the children each day through a Christ-centered education. I appreciate the common goal I share with parents in praying for, and training up their child to glorify God and serve Him forever.
Faith & Life
Bio

Mrs. Childers is a graduate of NorthPointe. She has her teaching degree from Cedarville University and Grand Valley State University. She loves teaching kindergarten at NPC where she can freely share Christ throughout the day! She lives at home with her husband Gary, children Emily and Brent and dog, Cocoa. She enjoys being outside gardening, camping and spending time with family and friends.
Statement of Faith

"To love God, love your neighbor and go and make disciples"

This command is very concrete in our Pre-School classroom and is verbalized straight out with my students over and over each day.  When a group of three, four and five year old children get together there is constant talk about this basic command.  At circle time we talk about being respectful of our neighbor by listening when others are talking, keeping our hands to ourselves and sitting on our bottoms so our friends can see behind us.  When we line up we talk about taking turns, letting others go first and obeying by following directions.  At snack time we say "yes, please" and "no, thank you" to show respect, we take turns handing out the cups and napkins to demonstrate serving others and we take care of our own mess.  During center time we have a lot of opportunity to put into practice sharing, taking turns, and being kind to others.  By practicing these "guidelines" throughout our day we also explain repeatedly to the children that by obeying and showing respect to others we are displaying our love to God.

We learn a new verse with each theme we discuss; as an example we are now learning John 3:16. We talk daily with our Christmas theme about it being the time when Jesus was born.  How Mary obeyed even though she didn't fully understand and maybe was a little scared.  How the shepherds told everyone they met about all they had seen and heard and how the wise men brought gifts and we can give gifts today.  Our gifts can be to obey and to help others.  We stress the importance of sharing the verse with relatives, neighbors and friends and telling them why Jesus came.  Pre-schoolers are some of the best witnesses; they are completely unashamed and unhindered by anything or anyone and will freely share what they believe.  A few years ago I had a Grandmother who came to faith in Jesus Christ by her grandson who was in my class getting into her car each day after school and daily sharing with her his verses, songs and the "basics" of loving God, your neighbor and making disciples, in his own language.  Praise the Lord!  These young children "get it" and are actively sharing the faith they understand.