Denise Bufton
6th Grade Teacher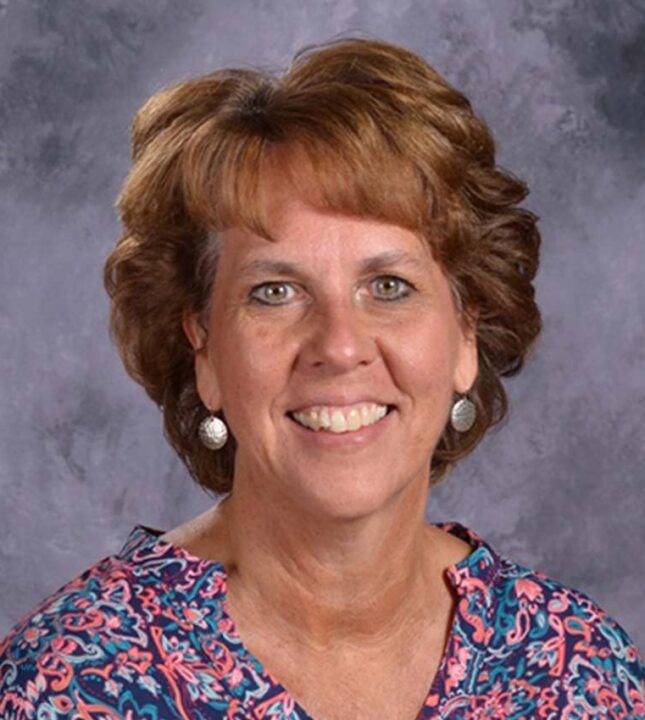 Email: Send A Message
Year Start At NPC: 2002
I believe that teaching at NPC is my calling. Teaching in a school where Christ is at the center of all we do gives me such joy. We are super intentional about intersecting the truth of God's Word into all that we teach. The community is a family, and my second home!
Faith & Life
Bio

Mrs. Bufton graduated from Cornerstone University and has taught at NPC for 20 years. After teaching at the elementary school for 11 years, Mrs. Bufton moved on to the middle school to teach 6th graders. She has a passion for middle schoolers and enjoys entering their lives and guiding them to truth. Born and raised in Grand Rapids, Mrs. Bufton enjoys spending time with her kids and her grandson.
Statement of Faith

It is an honor to be able to be involved in molding and shaping the lives of children for God's glory as I prepare them to impact this world for Him.  In order for my students to be able to impact their world for Christ, they need a strong Biblical foundation of knowing who God is and what God expects from His children.  From Day One in my classroom, I want kids to know how amazing God is. I begin by sharing with them what God has done in my life by saving me, keeping me, and walking with me through this life.  I want my students to see that God has made a difference in the way that I live, speak, and interact with them and others.  I must be "real" with my students, and share with them that, despite my imperfections, God still loves me, and that, "He who began a good work in me will be faithful to complete it." (Philippians 1:6)

We are commanded to Love the Lord our God with all of our hearts. Therefore, He must be central in our classroom.  I strive to accomplish this in many ways.  We begin each day with devotions and prayer.  Getting to know my students' hearts as I hear them share prayer requests and pray for each other builds unity and trust within our class.  By caring about the students' lives out of the classroom, I build loving relationships with them within the classroom.  They know that I care, and they begin to care about what I know as I teach them.

Throughout the day as we learn, we discover that the God we love is TRUTH.  All that we can learn about that is true comes from God.  The beauty of creation, the wonder of numbers, the advances of civilizations throughout history, the ability to communicate through our words and our writing, all originate in God.  I want students to realize that God is so much more awesome than they can ever imagine. I encourage the kids to read God's word for themselves.  We have a Bible Reading Challenge.  Kids are challenged to read one chapter of God's Word each day.  By getting to know God better as they read it for themselves, they begin to love Him more.

We are also called to go and make disciples of all creatures.  As a class we try to be involved in sharing Christ's love with others.  Each year we try to do something to help others in Jesus' name.  One year we adopted a soldier and prayed for him and sent him letters and a huge care package at Christmas time.   Another year, we raised money and bought a goat and some chickens for needy people through Samaritan's purse.  This year we will be visiting a nursing home, spending time with the folks, singing to them and sharing cards with them with scripture inside.  We are Christ's hands and feet and when we do these things for the least of these, we are doing it for Christ.

Teaching is this and so much more.  I am humbled to be able to share nine months in the life of a student.  But I truly hope and pray that the lessons learned and the love shared during those nine months will have a lasting impact on those students as they go out into this world and impact it for Christ.