Alexa Huisman
4s Preschool Teacher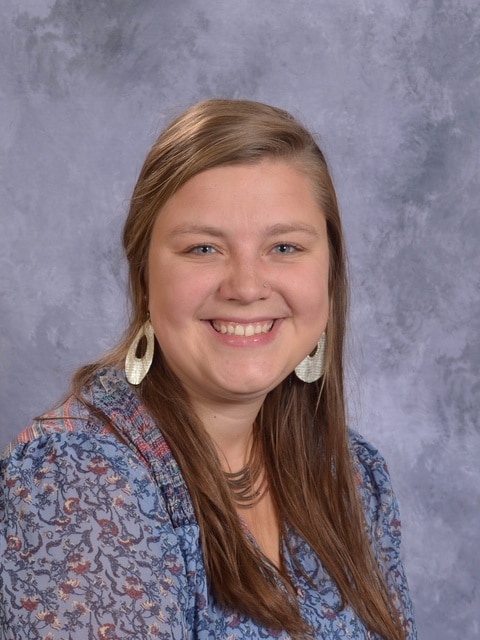 Email: Send A Message
Year Start At NPC: 2016
I love working at a school where I am able to share my passion for Christ with students everyday. Working with younger students who have questions about faith and God pushes me to be a better Christian. I love that I am challenged by four year olds with such new faith and desire to seek after God each day.
Faith & Life
Bio

Mrs. Huisman graduated from Cornerstone University with an Early Childhood degree. She lives on a hobby farm in Zeeland with her husband and her three sons. Mrs. Huisman loves to be outdoors with her animals, or spend time camping with her family. She has eighteen goats, chickens, ducks and two dogs and hopes to keep expanding her farm.
Statement of Faith

I had the privilege of growing up in a Christian home with wonderful Christian parents. I was surrounded by people who loved God and showed who He was through their actions. I went to a Christian school, preK-8, and had Godly teachers who pointed me to Christ through everything they did, integrating faith into all subject areas. I knew I wanted to be a teacher ever since I was in elementary school because of the good examples I had. I went on to high school at a public school where my experience wasn't the same; my teachers talked about science without mentioning God at all. I knew then that I wanted to teach at a Christian school where I could share my passion for God with my students. Fast forward to Cornerstone where I had the awesome privilege to learn from staff devoted to sharing the love of Christ. Now I have the opportunity to teach young children about God at such a young age and help shape their minds for the future "to impact the world for Jesus Christ."

The Love Mandate is to "Love the Lord your God and love your neighbor as yourself." As a teacher of young children that are so new in their faith, knowing little about God, I get to help them understand what it means to love the Lord our God. I get to teach them about how much God loves each one of them, and I get to help them develop relationships with Jesus Christ. Each day I start with a devotional from Keys for Kids in which I help each of the children comprehend what God is saying. We talk about how much God loves them, and, in turn, my hope is to help them love God with all their heart. We also talk often about showing respect to our friends and loving our neighbors as ourselves. We discuss how even when friends are treating us poorly, in order for us to be more like Christ, we need to forgive each other and love others even if we don't think they deserve it. We focus during the day on being kind to the friends in our classroom and showing God's love to one another.

The Mission Mandate is to "Go and make disciples…teaching them to obey everything I have commanded you." My goal is to teach the children in my class to use the gifts that God has given them to go out into the world to make disciples and teach others about Jesus. The faith of a child is so amazing to watch unfold and see how awe-inspired they are when they hear a new Bible story or hear about the power of our God. I will use our Bible story time to help them develop the resources and knowledge about the Bible to go out into their communities, even with their own families back home, and share the Gospel of Jesus Christ.

Finally, the Image Mandate is this: "Let us make man in our image…Be fruitful…fill the earth…subdue it…rule over every living creature."    I want to teach each of my students that they are made in the image of God. Even when things may be hard at home or they are overwhelmed at school and not performing their best, I want each of them to know that God made them special to serve in the kingdom of God. I will teach them about God's grace when we make mistakes and how we need to trust fully in God and love Him wholeheartedly. If we do that, our promise is to live full life with our Father forever.