Abby Koetsier
High School Educational Support Services Teacher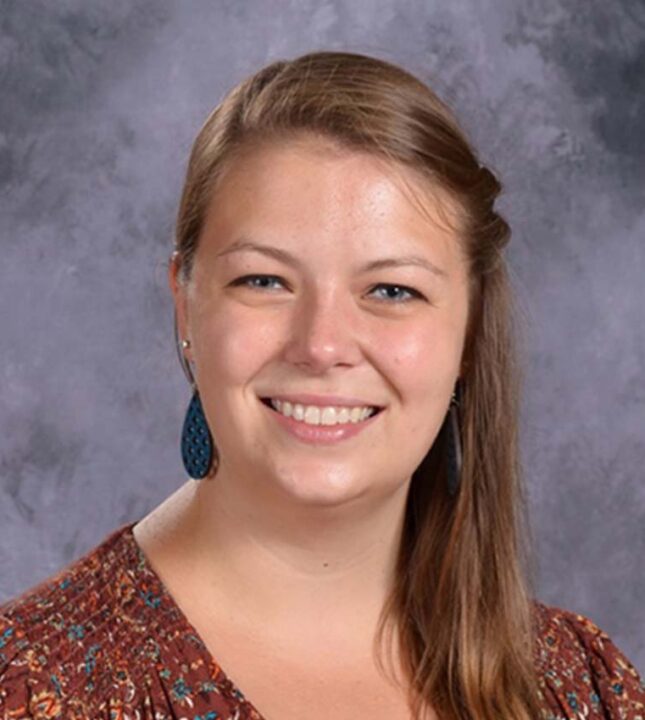 Email: Send A Message
Year Start At NPC: 2017
I love working at a school where the diverse body of Christ is represented. I love helping my students to find their unique identity as a child of God and helping them to grow and develop the gifts that God has given them.
Faith & Life
Bio

Mrs. Koetsier graduated from Calvin College and taught for one semester up North before coming to NPC. She loves working with students of varying abilities and helping students make academic and social connections. Inclusion has always been something that Mrs. Koetsier has been passionate about and she loves working in and helping to build an inclusive environment at NPC. Mrs. Koetsier loves spending time with her husband and two dogs.
Statement of Faith

As a fearfully and wonderfully created daughter of our Savior, I feel so blessed that I have been called to educate the children of God at NorthPointe Christian. I have known since I was a little girl that I wanted to become a teacher. My greatest ambition is to make a difference in the lives of students, similar to the difference teachers have made in my life. I am really excited to have been called to NorthPointe to educate and form relationships with the students here.

I seek to incorporate NorthPointe's three mandates into every aspect of my teaching. As a special educator, I see how God has uniquely created each student at NorthPointe. I love that our God has created each and every one of these students in His image. I know that He has a special and meaningful plan for each student here. It is my desire to help students to discover God's plans for their lives. I strive to help each child see that he or she is made in the image of God and is here to carry out God's purposes.

I also want to teach students about the overwhelming love our God has for them. I believe that the best way to teach this is to show it. By loving and caring for my students, I hope that through my words and actions all my students will be able to see just a fraction of the love their God has for them.

As Christians we have been made in God's image and have been called to love those around us. One way that we are able to do that is by sharing what we believe with those in our world. NorthPointe's mission mandate calls us to make disciples and teach what God has commanded us. As a teacher I find myself in a unique position to do this. I get to share my love and passion for Christ and His Word every day to my students. By doing this and sharing about my faith and spiritual journey, I hope to set an example for my students.

I know I have been affected by sin and am part of the fallen creation. I will not always be able to demonstrate these things in the way that I want to. I count on the forgiveness of my Savior daily to redeem me and forgive me. Through the blood of Jesus Christ, I have been saved; it is only by His grace that I am given the opportunities that I have today.