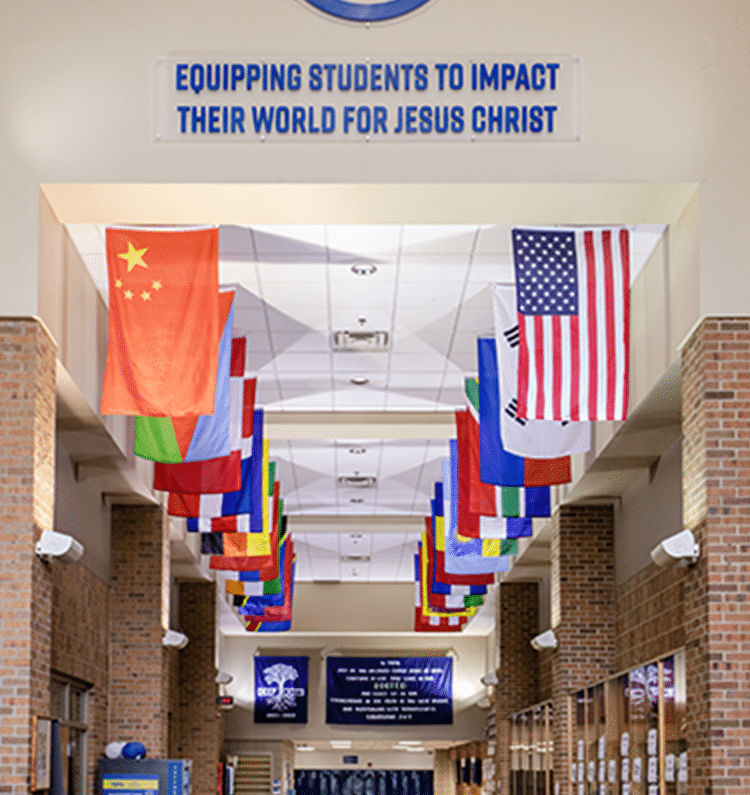 Equipping Global Leaders

International Students
Academic Excellence

Study at a school that prepares students with a college preparatory curriculum to pursue their vocational calling and get into the college or university of their choice.
School Experience

Participate in an award-winning fine arts program with opportunities in orchestra, band, choir, drama, and visual arts. Be involved with athletics, student clubs, and gain leadership experience with National Honor Society and Student Executive Board.
Real World Experience

Take part in internship opportunities with American companies to gain invaluable work experience. Students are encouraged to serve in the community and are challenged to find innovative solutions to real world issues.
Customized Support

International students are provided with an individually customized program that includes ESL support, tutoring, SAT/ACT/TOEFL test preparation, college visitations, and an academic/international student advisor.
Home Stay Program

Experience full cultural integration by staying with an American host family. Host families provide room and board and provide transportation to school and events. Students attend church weekly with their host family.
Cultural Experience

Visit and enjoy the many attractions of Grand Rapids, Michigan, rated #1 travel destination in 2014. Take advantage of this city's wealth of arts and culture, as well the beautiful beaches of Lake Michigan that are within a short driving distance.
Tuition

International Student Tuition: $16,070
Agency Fee: $5,000
Housing Fee: $7,000

NorthPointe functions as its own agency, providing all international student support services.*

*Greater mainland China students work directly with our International Chinese Partner while also benefiting from NorthPointe's student support services during the school day. Please contact us for details on this specific program.