Summer Castillo
Developmental Kindergarten Teacher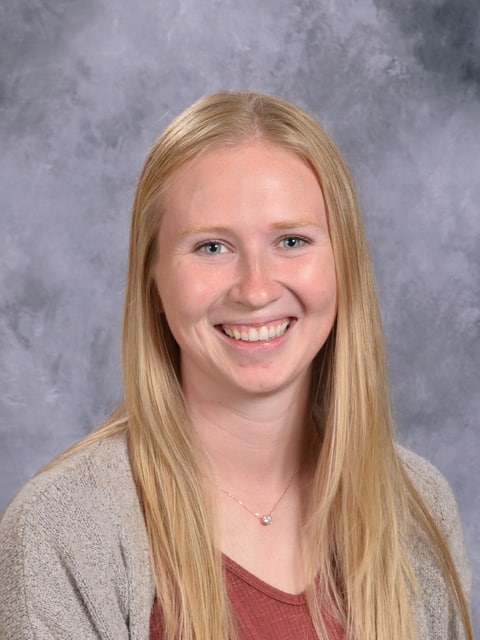 Email: Send A Message
Year Start At NPC: 2022
As a first year teacher, I am excited to have the privilege of incorporating God's word in my lessons. I love that I am given the opportunity to teach my students that their identity is found in Christ rather than the things of this world. I have the great responsibility of helping my students build a foundation and personal relationship with Jesus Christ.
Faith & Life
Bio

Mrs. Castillo graduated from Ferris State University. She loves working with students of all ages but is especially excited to be working with developmental kindergarteners this year. Mrs. Castillo loves to spend lots of time outdoors, by a lake, or enjoying a good meal with family and friends. Her favorite thing to do is spend time with her husband and daughter.
Faith & Life

Every morning we start our day by sharing good things. Students have the chance to share something good that is going on in their lives. Starting the day in this way is essential because my students are learning to "love their neighbor as themselves" by listening respectfully. We discuss how we all should be listening when one student is speaking.

Following our naming good things, we circle up, and students have an opportunity to share a praise or a prayer request. At the beginning of the year, we go over the difference between prayer requests and personal wants. Once all have shared, we will pray about these things. This time is special for my class because we are taking time to lift one another in prayer and give it all to God in those moments. I find it very important for each student to have a personal relationship with Jesus Christ. The intentional time we take to pray helps to put God at the forefront of our minds early on in our school day.

At the beginning of each month, I challenge my students with a new memory verse. Each verse my students memorize is an added "tool" in their "toolboxes". In a world constantly trying to
diminish God, my students will be equipped to elevate His name and push away the darkness in times of trial.

As a teacher of Nature Developmental Kindergarten, I can implement our mandates in many intentional ways. When we look at the Image mandate, we can show our love and respect for the
things God has created. Outside, we can be good stewards of our surroundings by cleaning up litter and keeping God's creation clean. When I explain our love mandate, we talk about how we
can show our friends, family, and others love. We can do this by being helpful to those around us or simply listening when being someone speaks to us. Lastly, with our Mission mandate, we discuss the power of sharing Jesus with those who may not know him yet.