Sue Gunderman
6th Grade Teacher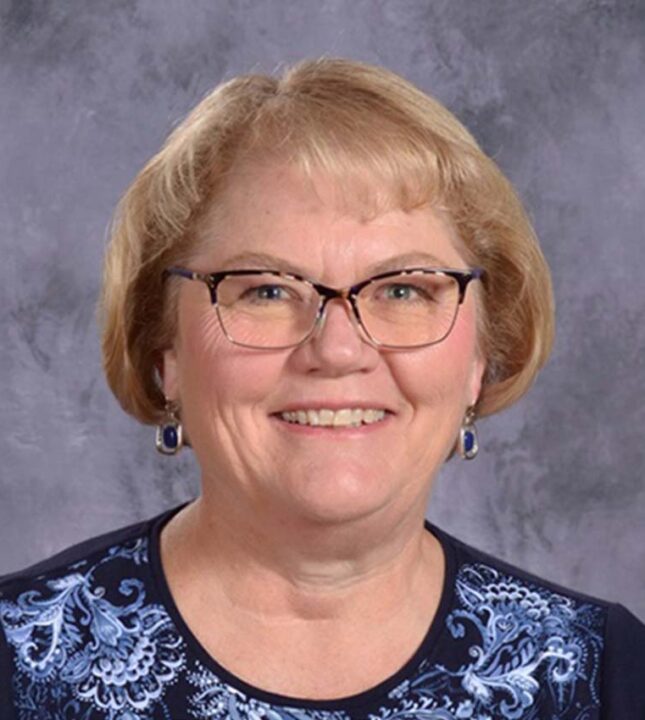 Email: Send A Message
Year Start At NPC: 1998
One of the things I love most about working at NPC is the family atmosphere. It's truly a blessing knowing you are loved and appreciated by co-workers, students, parents, and families. I'm also very thankful for the opportunity I have to integrate God's Word into all aspects of my teaching, preparing students to impact their world for Him. As we learn new concepts in math, I'm able to help students see the orderliness that has been put in place by our amazing God!
Faith & Life
Bio

Mrs. Gunderman graduated from Cornerstone & Calvin Universities and has taught at NPC since 1998. She loves working with Middle School students and experiencing the energy & enthusiasm they bring into the classroom. She is originally from the center of the state but enjoys the many seasonal attractions the Grand Rapids area has to offer, like going to Whitecaps games, Cider Mills, John Ball Zoo, & the beach.
Statement of Faith

As staff at NorthPointe Christian School, we seek to "prepare students to impact their world for Jesus Christ."  To do this, we have focused our commitment into three important biblical mandates we feel we should be striving to ingrain in the lives of our students.  The first is a Love mandate: to "Love the Lord your God…and Love your neighbor as yourself" (Matthew 22:37-38). The second is a Mission mandate: to "Go and make disciples…teaching them to obey everything I (Jesus) have commanded you" (Matthew 28:18-20).  The third is an Image mandate: to "Let Us make man in Our image….  Be fruitful…fill the earth…subdue it…rule over every living creature…" (Genesis 1: 26, 28).

Helping children to develop a love for the Lord is one of the most important life lessons I can teach them. Daily I strive to inspire this love through science lessons about the beauty and patterns in creation that only a loving and powerful God could have created for us, writing projects throughout the seasons which encourage students to focus on things such as the way God blesses us (Thanksgiving) and the great sacrifice He made for us by sending His Only Son (Christmas), and daily devotions on how God protects and provides for us. As students begin to see and understand how much our Heavenly Father cares for us, my desire is that they will develop a greater love for Him and a desire to serve Him with their whole hearts.

Training students to biblically love your neighbor as yourself is also an important life skill that I teach. Daily devotionals and Bible lessons allow me to share examples from Scripture and discuss ways that we can demonstrate God's love to classmates, friends, neighbors, and even those who seem unlovable. Through novel studies, we examine racial differences and prejudices, which allow us to discuss the importance of treating each other respectfully in our classroom, our school, or wherever we are. Daily I use biblical principles to help students learn how to work through differences, get along with partners and/or small groups, resolve conflicts, and even love and respect those who are different from themselves.

Realizing that every child that comes into my classroom is a mission field, I try to use every opportunity I have to share Christ with my class and equip them to share Him with others.  In this way, I teach them, by example and instruction, to go and make disciples. God has given each child unique talents and abilities to use to minister to others. As I help students discover and strengthen these through opportunities to do art projects, public speaking, musical pieces, writing projects, videos, etc., it is my prayer that they will use them to go and reach out to others.

Teaching students about God's desire for us to rule the earth is also an important part of my ministry here. Through Bible and science lessons, I teach students how God created the world, how everything that the Lord made was good, and how God desires man to rule over all the earth. Learning about the unique balance that God has placed in ecosystems, through food webs and chains to provide for his creation, will help students understand the importance of being good stewards of the resources He has given us.

I am very thankful for the unique privilege that God has given me to teach at NorthPointe Christian School and pray that He will continue to use me in the lives of my students.