Scott Pollmann
High School Science Teacher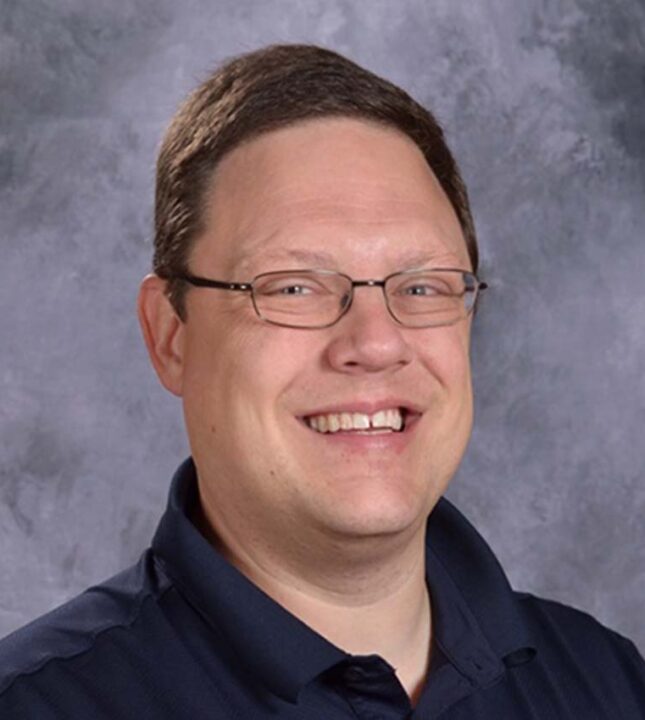 Email: Send A Message
Year Start At NPC: 2016
The twinkle in the eyes of my students when they understand the material, or when they have insight on the awe of creation brings great joy to my job at NorthPointe.
Faith & Life
Bio

Mr. Pollmann graduated from Calvin College and has received his masters from WGU. He started teaching at NPC after 14 years in Byron Center and then 4 years in bush Alaska. He loves when students develop an understanding of how creation works through science. Mr. Pollmann is married and has 4 children, one in the Army. He enjoys cooking, photography, and finance.
Statement of Faith

The Love Mandate: In Matthew 22:36, the love mandate is called the greatest commandment.  As followers of God, we should be guided daily by our love for God.  I have the privilege of putting this into action by loving other students, staff, parents and all of neighbors near and far in God's creation.  The classroom is a proving ground in which we all practice and live out this mandate though expectations, showing respect, and compassion.  We learn to practice love for our neighbor as we learn about God's amazing gift of creation and how we will care for it together.

The Mission Mandate: As Christians we were called to make disciples.  This is not merely a suggestion; it is a command.  Christ made disciples, not just though words but through actions.  The classroom is a place where students have the opportunity to both learn about their Creator and study how Christians should respect creation.  As we all grow in understanding how God would have us grow closer to Him in learning to care for his creation and each other, we will seek to spread the knowledge of His blessings to those around us.  I enjoy showing students that this is possible in real life active ways.

The Image Mandate: The image mandate reminds us that all people are beautiful, and created in the image of God.  Our minds are capable of asking questions about creation and discovering the answers to those questions.  The image mandate also commands us to have dominion over all the earth.  Through the study of science, we learn to make informed decisions about God's Creation.  Rather than flippantly following the masses, a Christian science education will allow us to vote, discuss, and care for Creation in ways honor God as His image bearers.