Mallory Fellows
4s Preschool and Developmental Kindergarten Spanish Immersion Teacher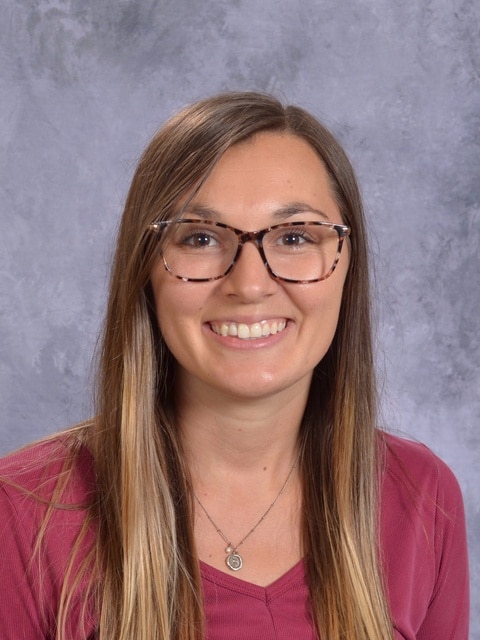 Email: Send A Message
Year Start At NPC: 2019
I love working at a school where I can pour the love of Jesus into my students. I love teaching the truths of bible stories to them, and showing students the truth of who God is through them.
Faith & Life
Bio

Miss Fellows graduated from Michigan State University. Following which, she served at a school in the Dominican Republic for three years. Upon return to the U.S., she began working at NPC. She loves working with young children and witnessing them grow and learn early on in their education. She is originally from the SW area of Grand Rapids. She loves warm weather, being outdoors, and coffee!
Statement of Faith

It is my absolute privilege and pleasure to teach in a Christian school setting where my faith can be an integral part of my teaching. My faith is what motivates the very interworking of my life, from the decisions I make to the way I speak and interact with others. It is what guides my steps. This is true also in the way that I teach.

At NPC my personal faith motivates the way I love my students, their families, and my co-teachers. Young children learn so much by observation, so the primary way I teach love is by being an example of love myself. In selfless acts of love, I show my students that I must do for others as I would like to be done for me. I also work to teach my students how to treat others in love. At a young age this means I seek to help students to see another's perspective and understand how they would want to be treated in a particular situation. I want them to see how their actions may affect their classmates. I want them to learn to treat their neighbors with love.

That my children are made in God's image is utterly important in the way we teach. I will teach each student with care and treat them individually in the uniqueness in which God made them. Their unique differences should be celebrated; they should feel cherished in their individual reflection of the image of God. I will value their being image bearers in Christ by encouraging integrity and uprightness in the way situations are handled in my classroom. If a child is caught in a behavior that is not reflective of Christ, I will address the behavior carefully in order that the child may grow in his/her likeness to Christ. It is important that we are held up to the standards that God has set before us as His image bearers.

As Christians, we have an urgency in our hearts for all to know and experience Christ as we have. This is a staple of life as a Christian because we have been mandated by Christ himself to go into the world, preach the gospel, and make disciples. I will encourage talk about who Jesus is, hoping that He will become personal to my students. When He becomes a personal part of who we are, it becomes more natural that we talk about him more and more. Therefore, by describing who Jesus is, and how that impacts us, even at a preschool age, is of utmost importance. As this teaching unfolds, I will encourage students to tell others about Jesus.