Anita Niemi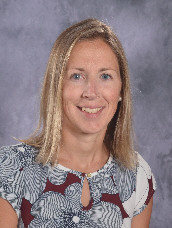 Anita Niemi
HS English Teacher
Phone: 616-942-0350
Groups: High School
Employed Since: 9/1/2008
10 Years Experience At School
Statement of Faith and Practice of: Anita Niemi
The Image Mandate: Genesis 1:28
All of our mandates are of the utmost importance, but I feel that our Image mandate should be addressed first because it serves as the basis for the others. If my students do not leave my classroom with the understanding that all people have been lovingly created by God in His own image and are therefore endowed with inherent value, I have failed in my job. As an English teacher, I have opportunities almost daily to discuss this idea as we look for themes in the stories we read and as we relate those themes to our culture and experiences today.
Also contained in this mandate is the idea that we are to be stewards of God's creation. God has richly blessed each of us with "everything we need for life and godliness" (2 Pet. 1:3) in the form of family, friends, material things, talents, abilities, time, the opportunity to attend a Christian school, and much more. We are to care for these blessings and use them to ultimately bring glory to God. On the other hand, sometimes God gives us heartbreak, which can help develop our character and provide opportunities to come alongside others going through difficult times. It is my goal as a Christian teacher to encourage my students to put to good use all that they have been given in life, and to continually point others to Christ.
The Love Mandate: Matthew 22:37-38
Love God. As a teacher and as a Christian, it is my goal to inspire my students to honor God by pursuing their learning with excellence. Not all students love or excel at English, and that is ok; however, all students can glorify God by giving their best effort. I will encourage students to work hard and reach their potential by holding them to a higher, but reasonable, standard and by recognizing and rewarding their progress.
Love People. One of my highest priorities as a teacher is to develop a safe classroom environment where all students feel secure and supported. I hope to show my students that, because of our position in Christ, we have peace with God. And because we have peace with God, we do not need to compete with or compare ourselves to others but are instead free to love and support those around us. I will strive to set an example for the students by speaking with "gentleness and respect" (1 Pet. 3:15, NIV) to everyone.
As part of my wedding vows, I promised to encourage my husband to develop the gifts that God has given him. While reflecting on this, I realized that we all should be doing this for our fellow brothers and sisters in Christ. In this way, we are showing love for both God and our neighbor. I am passionate about providing opportunities for students to explore their unique gifts and abilities, and will encourage them to further develop their God-given talents.
The Mission Mandate: Matthew 28:18-20
One of the greatest advantages of literature is that it can provide an amazingly transparent view of the philosophies of this world and ultimately point to the need for a loving, all-powerful God. Students must understand certain aspects of the world and its cultures in order to form a proper Biblical worldview, and literature is a great tool to accomplish this. However, secular literature should always be presented as precisely that: literature which reveals a culture that is "detestable and disobedient and worthless for any good deed" (Titus 1:16, NASB). I believe that it is possible to present this secular perspective and still maintain a testimony of "good deeds, with purity in doctrine, dignified, sound in speech which is beyond reproach" (Titus 2:7-8, NASB). It is my responsibility as the teacher to help the students recognize other worldviews and use discernment when evaluating a piece of literature.
Not only do I desire for my students to grasp the concept of worldview, but I also desire for them to be able to clearly articulate that concept to others. I believe that teaching students to communicate clearly and effectively is one of the main objectives of English. I believe that language is important and should be valued as such because it is the vehicle by which we can appreciate God's divine revelation through the Scriptures. It is also the means of expression we use to communicate with others. Therefore, as a Christian teacher, my instruction needs to effectively address the communication needs of my students so they may "always be prepared to give an answer to everyone who asks [them] to give the reason for the hope that [they] have" (1 Pet. 3:15, NIV).