Janice Niekerk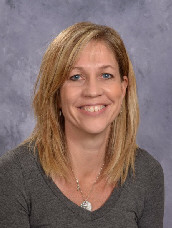 Janice Niekerk
Y5 English
Groups: Elementary Staff,Elementary
Employed Since: 8/26/2014
4 Years Experience At School
Faith/Learning Statement
Janice Niekerk – English Young Fives
I am so thankful for the relationship that I have with Jesus Christ and for the opportunity for me to grow and learn every day as he works to mold me into His image. I had the privilege of growing up in a Christian home and accepted Christ as my Savior as a child. As Christ continues to bring my heart closer to His heart, I am thankful for the opportunity to invest in the lives of young children at North Pointe Christian School. My hope is to help children understand how much God loves them, and desires a relationship with them. I have the privilege of incorporating the three mandates into my teaching to help children learn how to impact their world for Christ.
The Love Mandate: "Love the Lord your God . . . Love your neighbor as yourself." Matthew 22:37-38. Each morning, we begin with time reading from God's Word and praying together. In this time, we are learning how to express our love for God as we begin to absorb how much God loves us. Much of our learning takes place at circle time and in learning centers. At circle time, we sit quietly and learn to listen to each other. We show God's love as we are respectful to and thoughtful of each other. In our learning centers, we learn to give other people turns, to share and to work together. In Philippians 2, we are called to value others over ourselves. My goal is to lead by example in teaching children to think of others throughout the day.
The Mission Mandate: "Go and make disciples . . . teaching them to obey everything I have commanded you." Matthew 28:18-20. We are called the light of the world. Matthew 5:14. As we seek to love God and love others, we will show his love to the world. They will see a different way of interacting with one another, which will open an opportunity to share our faith. This year, we are learning verses that will help us share our faith with others. We are memorizing several verses from Romans that explain God's plan for us. It is my hope that these verses will be instilled in the hearts of the children I work with, so they will easily be able to share God's love with hurting people.
The Image Mandate: "Let us make man in our image . . . Be fruitful . . . fill the earth . . . subdue it . . . rule over every living creature . . . Genesis 1:26, 28. Since we are created in God's image, we are a reflection of God in this broken world. We have the responsibility of appreciating and caring for the world with which God has blessed us. As we learn about God's world in our Science, Social Studies and Math lessons, we are thankful for the all that God has given us. We can approach each subject with a world view that everything comes from God and is a picture of God's creativity, power and love for us. I am extremely blessed to work in an environment in which I can incorporate faith into everything that I teach.