James Miller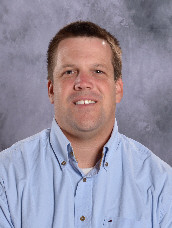 James Miller
MS/HS Teacher
Groups: High School
Employed Since: 8/22/2016
3 Years Experience At School
JD Miller, Business/Technology
In fulfilling the love mandate I seek to get the students to name the gifts they have with which they can use to glorify God. As a young person I remember thinking that I could not do anything for God because I was not someone who was good at speaking publicly; therefore I thought that since I wasn't destined to be a pastor that I had nothing to offer God. I did not find out that until much later in life that God could use many of the gifts that I have to bring glory to Him for His kingdom.
As time continued on I also began to realize that even though I wasn't naturally gifted in speaking publicly, I could still speak for Christ in a public setting because all He wanted was someone who was willing to do His will. I make it an emphasis in my classrooms that each of us has different gifts that God wants us to use to love Him and glorify Him. I also make it an emphasis that God can still use what we perceive as weaknesses to glorify Him as well.
In using our gifts to glorify God, we can also use them to encourage others. I always encourage my students to share problems they are facing because they do not know who it might help or encourage. God has made each of us unique and has given us unique circumstances in our lives that give us opportunities to be an encouragement to others each day. In sharing and being willing to help others we can show the love of Christ to those who are around us.
In fulfilling the mission mandate I encourage all of our students to ask themselves what they can do in their daily lives that glorifies God. In our technology and business classes we have the ability to use our creative, artistic, mathematical, and many other countless skills to glorify God every day. I also encourage my athletes on the soccer team to glorify God through the way they play the sport of soccer.
I believe that many of our young people see the mission field as something that is foreign or only for verbally witnessing to others. While direct missions are very important, I try to teach our students that they can make disciples and witness to others by the way they complete their daily activities. Each one of us is called to be a witness for Christ regardless of what job He has called us to do.

In fulfilling the image mandate I try to teach excellence in all areas of life. I believe that when we call ourselves Christians we must hold ourselves to the high standards of Christ. While none of us can achieve the perfection that Jesus Christ demonstrated on earth, there should be a visible difference in us from the rest of the world. That includes the way we take care of our environment, treat others, fulfill our responsibilities, and interact with ideas in the world that are not God honoring. As Christians it is our responsibility to strive to be excellent in all areas of our life.