Kelly Bennett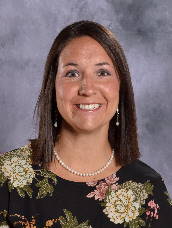 Kelly Bennett
Big Picture Learning
Groups: High School
Employed Since: 9/1/2015
3 Years Experience At School
Faith & Learning Statement | NPC Mandates
The Love Mandate: "Love the Lord your God…Love your neighbor as yourself." Matt. 22:37-38.
I begin each and every day with prayer. I listen to prayer requests from students, giving them an opportunity to share their hearts and ways that I/we can support them. In the history classroom, there are a variety of ways in which students can be creative and honor Him by using their gifts to work collaboratively in groups or completing individual projects. As we discuss major parts of both world and U.S. history, we have the opportunity to explore principles in which certain decisions are made and just how our love for the Lord and our neighbor justifies those decisions. Another aspect of the course plays heavily into the current events of our time and what it is going to take to care for the people around us more.
The Mission Mandate: "Go and make disciples…teaching them to obey everything I have commanded you." Matt. 28:18-20.
Over the course of each semester, students will have the opportunity to share their faith. First semester allows them time to work together with a partner choosing subject-matter that relates to the student body of the class itself. It's important for students to be able to stand in front of a group of their peers and share their story, or a personal connection to the content. Second semester they are more independent, sharing alone and/or in small groups. We also dive into this mandate more extensively as we learn about early civilizations and the idea(s) of how our civilization have developed over time. Students have the opportunity to think about decisions and ways in which they would change history, if given the opportunity, as empires were built and civilizations toppled.
The Image Mandate: "Let us make man in our image….be fruitful…fill the earth…subdue it…rule over every living creature." Gen. 1:26, 28.
As we study maps and various parts of geography, we look at how we can sustain resources and protect the earth. From early irrigation systems to the effects of atomic weapons, we have the opportunity to discuss how these types of technology can be managed. My goal is for students to learn and experience new ideas, cultures, religion, and ways of thinking, so that they may go out in the world as a more critical thinker - being able to evaluate both sides of an event or issue they encounter.